Living with children really can affect your sleep — if you're a woman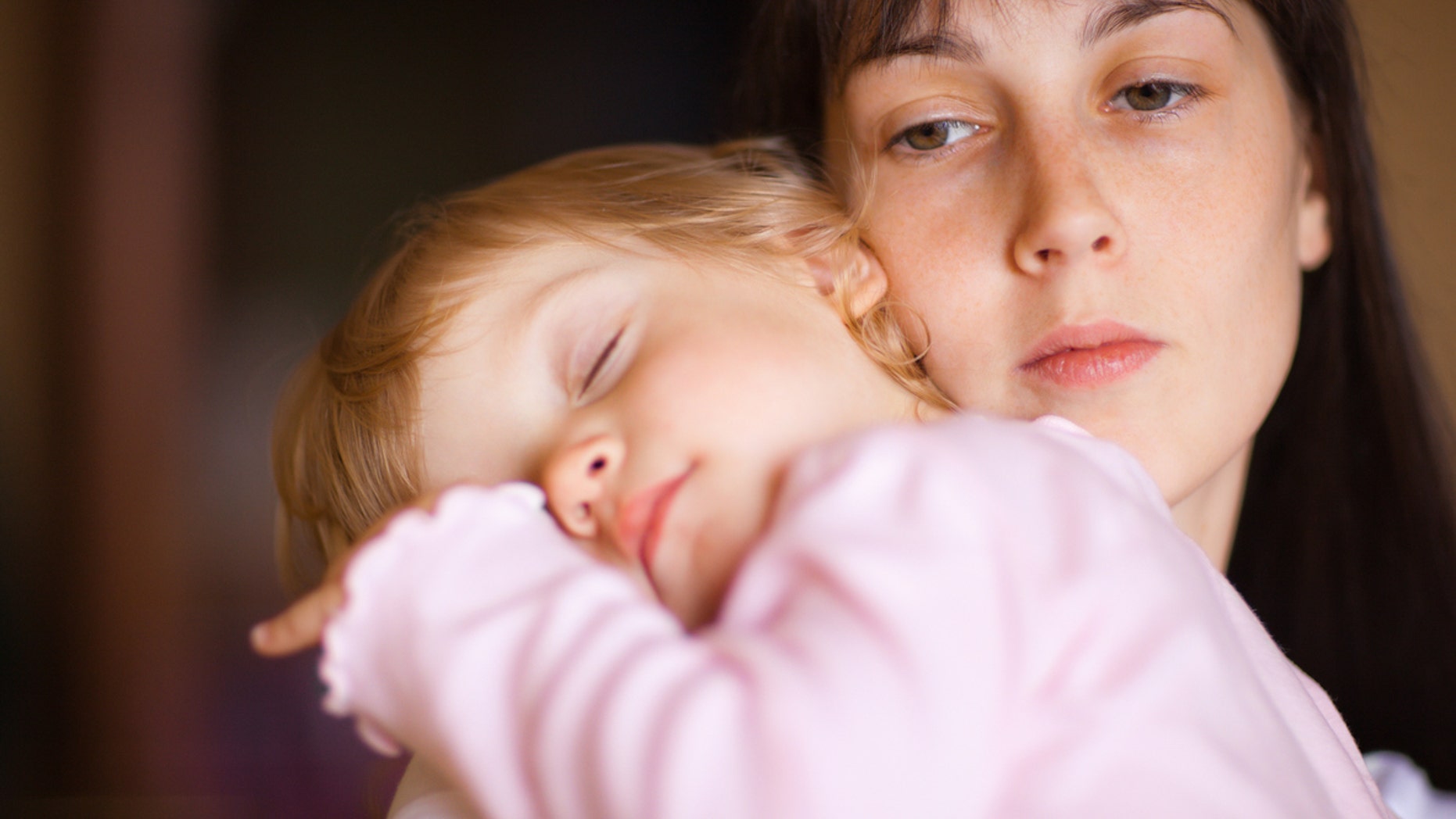 A new study confirms what all moms already know: Caring for little ones sure can wreak havoc on your sleep.
The preliminary research, which scientists are presenting in April at the American Academy of Neurology's 69th Annual Meeting in Boston, found that having children in the house affects women's shuteye yet has no effect on men's.
"I think these findings may bolster those women who say they feel exhausted," study author Dr. Kelly Sullivan, of Georgia Southern University, and a member of the American Academy of Neurology, said in a news release. "Our study found not only are they not sleeping long enough, they also report feeling tired throughout the day."
THIS FIT MOM DROPPED 6 DRESS SIZES — BY LOSING ONLY 2 POUNDS
For the observational study, researchers surveyed about 5,800 people on the phone, and asked respondents to report how long they typically slept, as well as how many days they felt tired in the last month. Authors also analyzed how various other factors — like number of children in the household, race, age, body mass index, and marital status — may have impacted respondents' sleep.
For those women under age 45, researchers found having children was the only factor linked with getting sufficient sleep. With each child in the household, a mother has increased odds of sleep deprivation by about 50 percent, researchers found.
Researchers also noted that younger women with kids reported feeling tired for 14 days each month, while those without children said they were tired for 11 days each month.
THE TRUTH ABOUT WHY SOME MEN GET SLEEPY AFTER SEX
"Getting enough sleep is a key component of overall health and can impact the heart, mind and weight," Sullivan said in the release. "It's important to learn what is keeping people from getting the rest they need so we can help them work toward better health."
To get a better night's rest as a new mom, the National Sleep Foundation offers the following tips:
? Keeping the baby close by at night to make newborn feedings easier
? Rotating night shifts with your partner
? Adjusting your bedtime to align with your baby's
? Using fans and white noise machines to drown out external noise
? Turning down the baby monitor to detect only cries rather than harmless grunts and gurgles
? Avoiding nighttime use of tech, which has been linked with reduced production of melatonin, a hormone linked with sleep