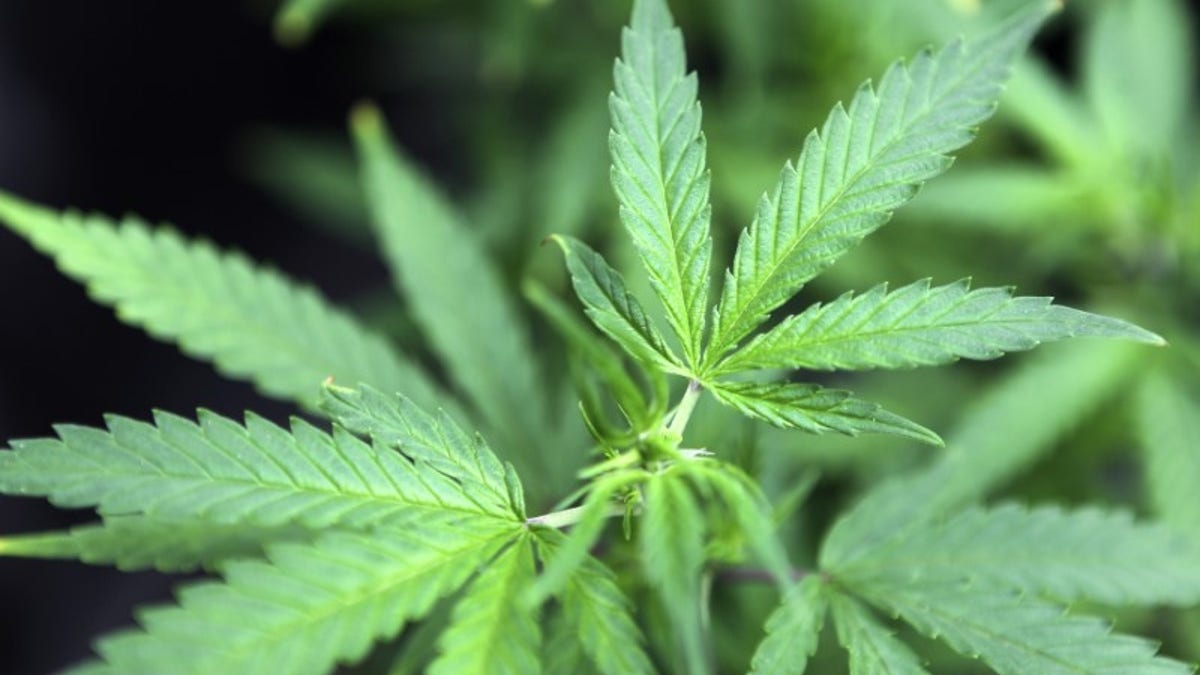 Even though pain and post-traumatic stress disorder (PTSD) are among the most common reasons people use medical marijuana in the U.S., there isn't much proof cannabis works for either one of these conditions, two research reviews suggest.
That's because there hasn't been enough high-quality research to produce conclusive evidence of the benefits or harms of cannabis for pain or PTSD, the two studies found.
POLICE TRY OUT NEW DATABASE FOR DOCUMENTING OPIOID OVERDOSES
Both studies were conducted by a team of researchers at the Veterans Health Administration and published in Annals of Internal Medicine.
"The current studies highlight the real and urgent need for high-quality clinical trials in both of these areas," said Dr. Sachin Patel, a psychiatry researcher at Vanderbilt University Medical Center in Nashville, Tennessee.
"If cannabis is being considered for medical use, it should certainly be after all well-established treatments have failed," Patel said by email.
One in 10 U.S. adults use cannabis, the researchers note. Medical marijuana is legal in 28 states and the District of Columbia even though it is illegal under federal law.
Between 45 and 85 percent of people seeking medical marijuana in the U.S. do so for pain management, according to the researchers. But when they examined 27 previously published studies on this topic, they found too little information to determine whether the drug helps most types of pain.
They found only low-quality evidence that cannabis may help nerve pain, and this wasn't for smoking pot, it was for what's known as nabiximols, or oral mixtures sprayed into the mouth.
FLEAS TEST POSITIVE FOR PLAGUE BACTERIA IN PARTS OF ARIZONA
A separate analysis of five previous studies of cannabis for PTSD found too little data to determine whether this would help relieve symptoms.
One of the studies in the analysis focused on veterans with PTSD and found a small but statistically meaningful decline in symptoms for patients who started using cannabis, however, compared with people who never tried it or quit.
Among the general population, not just people with pain or PTSD, the researchers concluded cannabis may carry harms including an increased risk of car crashes, psychotic episodes and cognitive impairments.
Both studies were commissioned and funded by the Veterans Health Administration.
Curt Cashour, press secretary for the Department of Veterans Affairs, declined to make the lead study authors available for comment on their research.
In a statement about cannabis earlier this year, Dr. David Shulkin, Secretary of Veterans Affairs, said "there may be some evidence that this is beginning to be helpful."
PTSD: WHAT IT IS AND HOW TO SPOT IT
"And we're interested in looking at that and learning from that," Shulkin said in the May 2017 statement. "But until the time that federal law changes, we are not able to be able to prescribe medical marijuana for conditions that may be helpful."
One area researchers are exploring is the use of cannabis to help ease mental health problems that can lead to suicide among veterans. Other conditions cannabis is used for include nausea, epilepsy, and traumatic brain injury.
Several countries, but not the U.S., have approved a cannabis-based drug to treat painful muscle spasms from multiple sclerosis.
It's possible one group of cannabinoids, or groups of molecules in cannabis plants, may be responsible for both the high experienced by recreational users and the pain relief seen in some studies, said Dr. Winfried Hauser, a pain specialist at Klinikum Saarbrucken in Germany who wasn't involved in the current studies.
The cannabinoid tetrahydrocannabiol (THC) affects regions of the brain involved in regulating pain, emotion, stress, and memory, Hauser said by email.
Even though cannabis is legal for medical use in Germany, Hauser said many doctors hesitate to prescribe it because there aren't well-defined recommended doses available. Vaporizers are difficult for many patients, and cannabis smoked in combination with tobacco can have dangerous side effects, Hauser added.
"Medical cannabis is no magic pill," Hauser said.