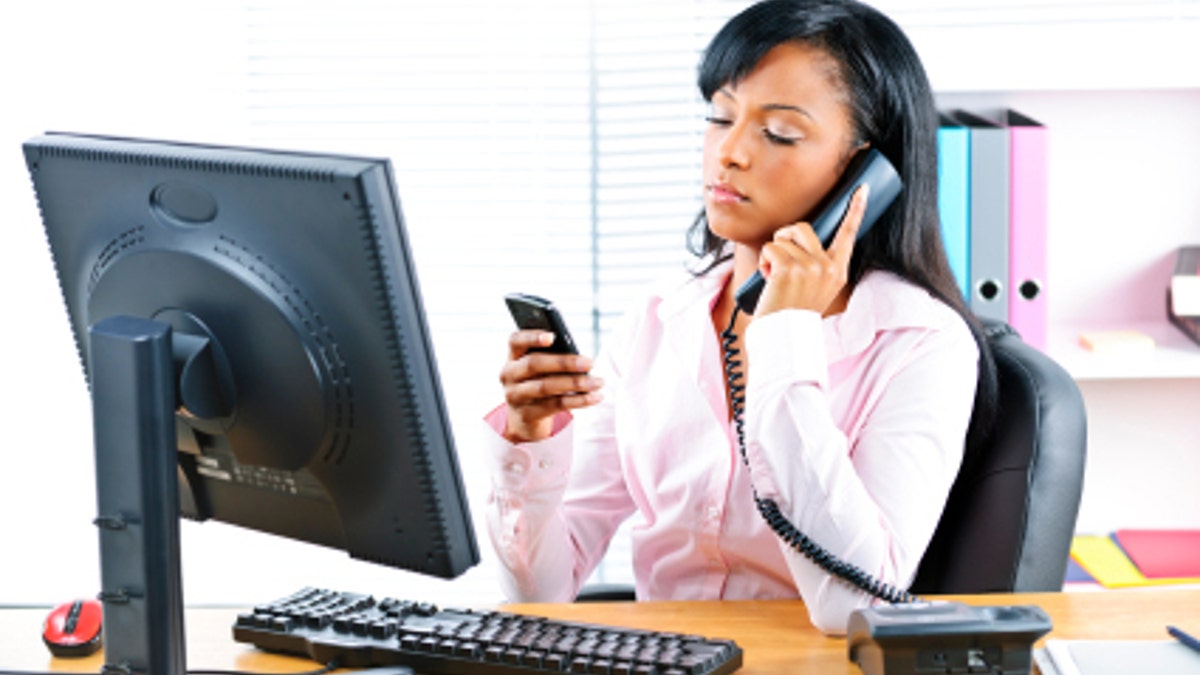 Being under stress at work is tied to a higher risk of heart problems, new research confirms - but putting down the beer bottle and going for a walk may help.
Researchers found that job strain - defined as having a lot of demands at work, but little control - was tied at a 25 percent higher chance of having a heart attack or dying of heart problems.
But heart risks were cut in half among people - stressed or not - who maintained a healthy lifestyle compared to those who drank, smoked or were obese.
"For many people avoidance of work stress is unrealistic," lead researcher Mika Kivimaki, from University College London, said in an email.
"Thus, we wanted to ask the question whether adopting an otherwise healthy lifestyle would reduce heart disease risk among those with job strain," he said.
Kivimaki and his colleagues combined the results of seven European studies that surveyed 102,000 people about their general lifestyle habits and health, including how much strain they were under at work.
None of those participants had heart disease at the start of the study. Over the next seven years, on average, there were about 1,100 heart attacks or deaths from heart disease across the trials.
About one in six people in the studies initially reported being under job strain.
Rates of heart problems over a decade ranged from 12 cases per 1,000 generally healthy people without job strain to 31 per 1,000 people with job strain and multiple lifestyle risks, such as rarely exercising or having more than three or four alcoholic drinks a day.
Kivimaki's team calculated that close to 4 percent of all heart attacks and heart disease deaths could be attributed to job strain and about 26 percent to drinking, smoking, obesity and lack of physical activity.
The researchers wrote in the Canadian Medical Association Journal that for people with stressful jobs, adopting a healthier lifestyle may be a strategy to lower heart risks.
"We hope this message reaches those who want to reduce their heart disease risk but feel they cannot avoid work stress," Kivimaki said.
One researcher who has studied work stress and heart disease separately said the new review may underestimate the link between job strain and heart disease.
OTHER FACTORS?
Paul Landsbergis of SUNY Downstate Medical Center in Brooklyn, New York, said other types of job stress that may influence heart risks - such as having low social support and job insecurity - weren't taken into account.
The new study doesn't prove pressure at work caused heart problems. But cardiologist Dr. Vincent Figueredo from Jefferson Medical College in Philadelphia said the results are in line with past studies suggesting that chronic stress, including from job strain, can have negative health effects.
"With chronic stress, there's activation of these systems that can have long-term effects on things like insulin resistance, central obesity (and) high blood pressure," Figueredo, who wasn't involved in the new research, said.
What this review adds, he said, is that workers may be able to do something about those extra risks.
"It does offer some hope for those people who do have that job strain they can't do anything about at work," Figueredo said.
"If you're stuck being stressed at work, at least go out and exercise, don't smoke and eat healthy."