Let's Get Physical: Tips and Tricks for Sexercise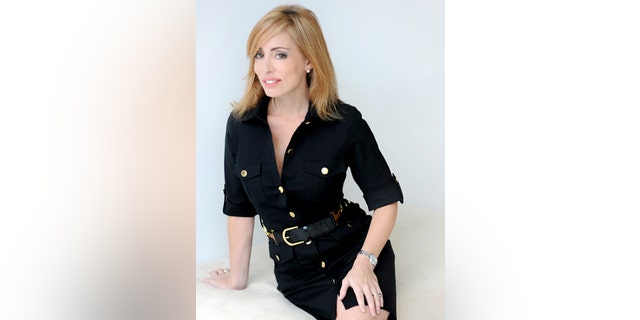 Heavy breathing. Arched backs. Sweat-covered limbs. Explosive heart rates. Bodies stretched to the limit. Sex and exercise can be very similar. In fact, having sex can be a great way to get exercise, and there are lots of exercises that can get you on the road to great sex.
Sexercise has become the catch-all used to describe any pairing of the two. But ask a roomful of people what sexercise is and you'll get as many answers as there are people in the room. So, here's a quick rundown of the three main categories of sexercise:
1. Exercises done while having sex
Combining sex and exercise can take the boring factor out of exercise as well as increase the amount of time you engage in sex, two things that most people are very keen on doing. Such exercises can include the following:
a. Having the man lie on his back and the woman squat over him, she can work her inner thighs and calves while he can work on his six pack. Leaning back can add abdominals to her workout and lifting his head for a closer look at the action can do the same for him.
b. If she lies on her back with her legs in the air and her bottom lifted just off the ground, and he squats to enter her, her stomach and bottom will get a great workout and so will his quads.
c. With her on her back with legs spread and him on top in the push-up position, he can raise and lower his body exercising his arms and chest.
d. If he begins by entering her from behind and she rests her weight on her elbows while he lifts one leg and moves it forward, he can work his thigh and hip muscles while she works her arm, shoulder and back muscles steadying herself. Switching legs will allow him to work both legs equally.
e. She can also work her arms and chest by taking the "wheelbarrow" position with him as the "driver." Holding herself up will allow her to work both muscle groups.
Of course, even if you don't employ any specific positions or exercises, you can still get a good workout when you hit the sheets by extending the length of your play and keeping your heart pumping.
2. External exercises designed to enhance performance
Any traditional form of exercise -- from running to weightlifting to bike riding -- can improve your physical fitness and thus improve your sex life.
That's not to say that you can't have fulfilling sex if you are not physically fit or are disabled, but if you have the ability and the desire, fitness can add an additional element of enjoyment to the game.
But since great sex is often about agility, flexibility and endurance, among other things, of course — Pilates, yoga, and dance can all be particularly beneficial as they increase all of these as well as improve your strength and balance. If those sound like more than you're up for, don't despair.
There are plenty of other ways to up your game. Working with an exercise ball lets you work your core and, with a little creativity, you can use also use it for exercising during sex as well as adding a few new positions to your sexual repertoire too. The trifecta!
3. Internal exercises designed to enhance enjoyment
In the early 1940s, Dr. Arnold Kegel discovered through his research that a toned PC (short for pubococcygeus) muscle improves the quality of orgasms. For women, giving birth and aging weakens the PC or pelvic floor muscles, so exercising them is key if you want to have great orgasms, not to mention avoid incontinence.
Even though you rarely hear men mentioned in Kegel conversations, they can and should exercise their PC muscles, too. Just like women can strengthen theirs to allow them to literally tighten up internally, men can strengthen theirs to allow them to enjoy stronger erections and more staying power. And who doesn't want that?
The easiest way for both men and women to locate their PC muscle is to quickly stop and start the flow of urine. Repetitions of that action when you are not urinating are known as Kegels and can be done daily without anyone even knowing. Some argue that contraction of the muscle alone may not be enough. So, imagine pulling something inside you up and toward your belly button as you contract.
The PC is like any other muscle. If you want to strengthen it, weight resistance can be a big help. For women, there are all kinds of Kegel exercisers out there, from barbells to Ben wa balls. Using tools like these can assure that you are getting the most out of your workout.
You don't have to exercise when you have sex. But it sure beats the gym. And you don't have to exercise in order to have sex. But why not improve your game if you have the opportunity? Most everyone claims to want a healthy body and a stellar sex life. If you really mean it, sexercise is the ideal way to have it all. And if you can have your cake and eat it too, why wouldn't you dig in?
Jenny Block is a freelance writer based in Dallas. She is the author of "Open: Love, Sex, and Life in an Open Marriage." Her work appears in "One Big Happy Family," edited by Rebecca Walker and "It's a Girl: Women Writers on Raising Daughters," edited by Andrea Buchanan. Visit her website at jennyonthepage.com or check out her blog at jennyonthepage.blogspot.com.