Laughing gas makes a comeback in delivery rooms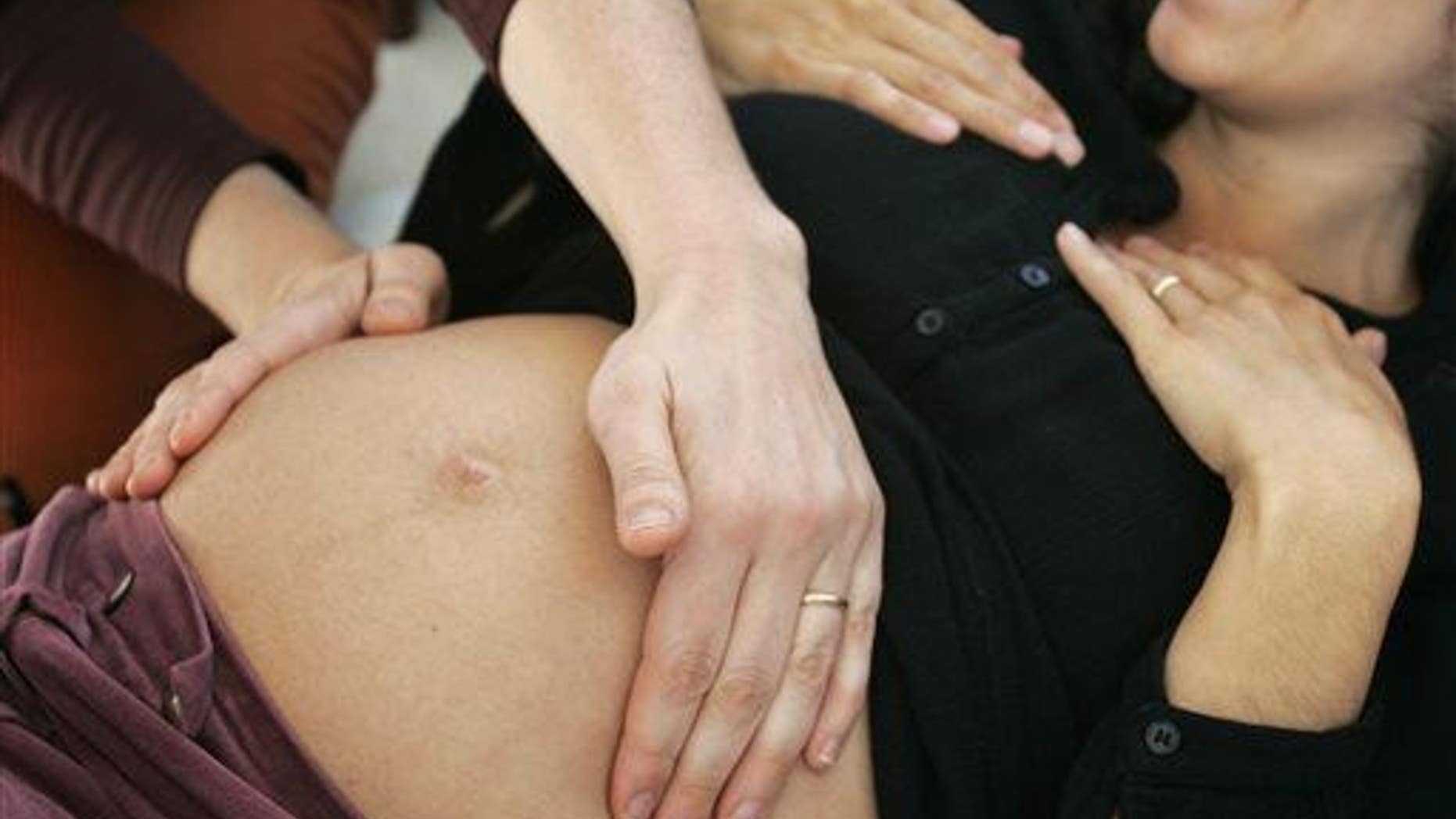 Women aren't quite laughing their way through childbirth, but laughing gas is again helping ease the pain of women in labor across the country. Hundreds of hospitals have returned to providing laughing gas, or nitrous oxide, during labor, which was common before the epidural was introduced in the 1930s, ABC News reports.
"I didn't laugh, because the labor was so intense," says a woman who gave birth using the gas this month. "I could still feel the pain ... but everything suddenly felt doable just when I thought I couldn't make it anymore." The self-administered gas costs less than $100, while an epidural can run up to $3,000, says one midwife.
One doctor in the story who isn't a fan says women who use the gas may no longer be "totally aware" and miss out on the experience of childbirth.
Want to ease the pain without laughing gas? Consider kicking your baby daddy out of the delivery room. A new study finds that women who lack emotional intimacy with their partner experience more pain if he's present, the Telegraph reports.
When given a laser pulse to a finger, women who said they tended to avoid closeness in relationships reported more intense pain, perhaps because "the presence of others disrupts their preferred method of coping with threats on their own." The partners of women who sought closeness in their relationships didn't have a significant effect on the women's pain.
(For a new reality show, women will give birth in the wild—without medical assistance.)
This article originally appeared on Newser: Back in Delivery Rooms: Laughing Gas
More From Newser