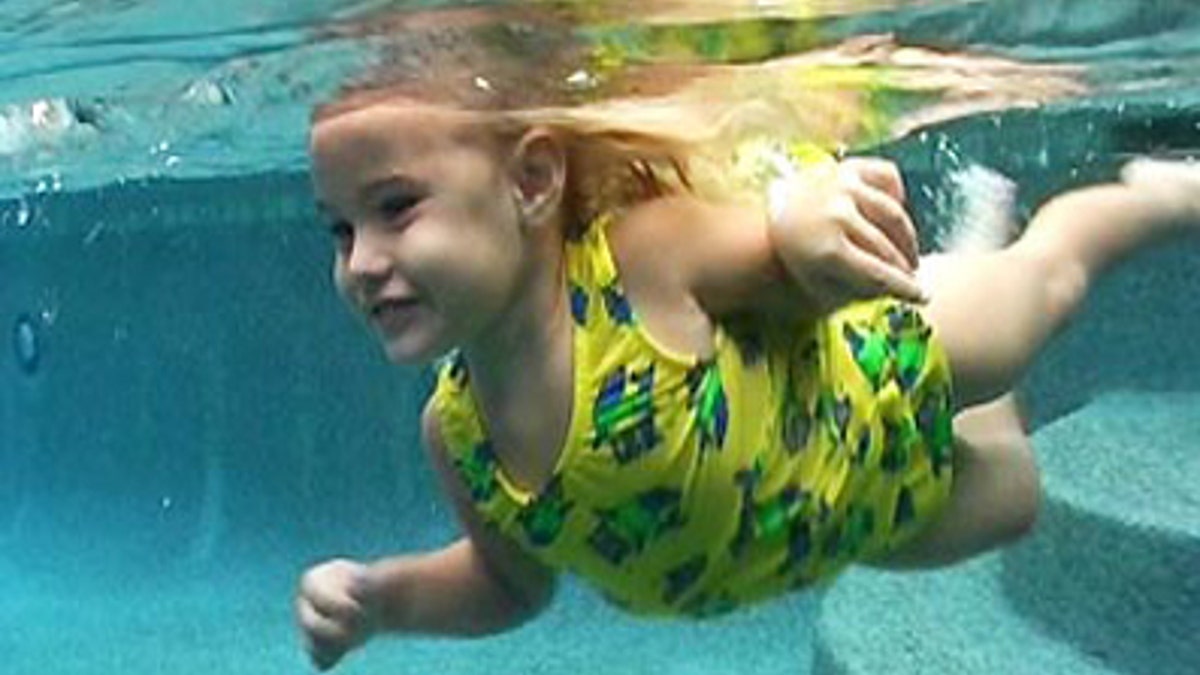 More kids are going to the emergency room for swimming injuries than 20 years ago, a new study finds.
Researchers discovered that an estimated 1.6 million swimming injuries occurred in the United States between 1990 and 2008. The number of injuries in a year increased from nearly 80,000 in 1990 to 93,000 in 2008.
[sidebar]
The annual rate of swimming injuries among those ages 7 and older increased by almost 30 percent during the study period, from nine injuries per 10,000 participants in 1990 to 11 injuries per 10,000 participants in 2008. Kids younger than 17 accounted for nearly 60 percent of swimming injuries.
"We were surprised by how common the injuries were. On average, there's one swimming injury every six minutes," said study co-author Dr. Gary Smith, a pediatric emergency physician at the Nationwide Children's Hospital in Columbus, Ohio.
Smith attributed the rise in injuries to parents not paying close attention to their kids.
"You need to be 100 percent attentive," he said. "Getting injured on the playground is different than getting hurt in water. If you slip under water and your heart stops beating, that's final."
Swimming injuries
The researchers used a national sample of data from the National Electronic Injury Surveillance System to look at swimming injuries treated in hospital emergency departments. The scientists specifically studied people who swam at least six times a year.
For every 100,000 people who swam yearly, 18 injuries occurred among kids ages 7 to 17, and nine injuries occurred among people 17 and older, according to the study.
The research also showed that 87 percent of the injuries happened in and around swimming pools, while 13 percent occurred in natural bodies of water.
More than half were injuries such as cuts, scrapes, bruises and punctures. Injuries happened most frequently to the head, neck and lower body.
"People tend to strike the wall or the bottom of the pool," Smith said. "These injuries are generally not serious, but they [the victims] do sustain tissue damage that do[es] take time to heal."
Swimming injuries among children younger than 7 were more likely to result in hospital admission and death, compared with injuries to those ages 7 and older.
Swimming is more popular
Swimming is the third most popular recreational activity in the United States. An estimated 301 million Americans visit swimming pools, lakes, beaches and other bodies of water each year, according to the U.S. Census Bureau.
"Swimming is healthy, fun and entertaining," said David Schwebel, a psychologist at the University of Alabama at Birmingham who specializes in injury prevention. "As summer approaches, we don't want to discourage swimming, but we need to be aware of risks as with any recreational activity."
The reason for the increase in swimming injuries is unclear, but Schwebel, who was not involved in the study, said that the rise in the country's population over the 20-year period likely played a role.
Additionally, "More people are moving to warmer climates like Florida, California or Arizona," he said.
Schwebel noted one concern about the study's methods: "They looked at people who swam six times a year, but it may be that people were swimming more often, which can make the rate of injuries misleading," Schwebel said.
Smith recommended that people follow safe swimming practices, such as never swimming alone, not drinking alcohol while swimming and paying attention to strong currents in natural bodies of water.
The study was published in the March issue of the American Journal of Emergency Medicine.