K2 overdose victim warns against potential dangers amid spike in abuse calls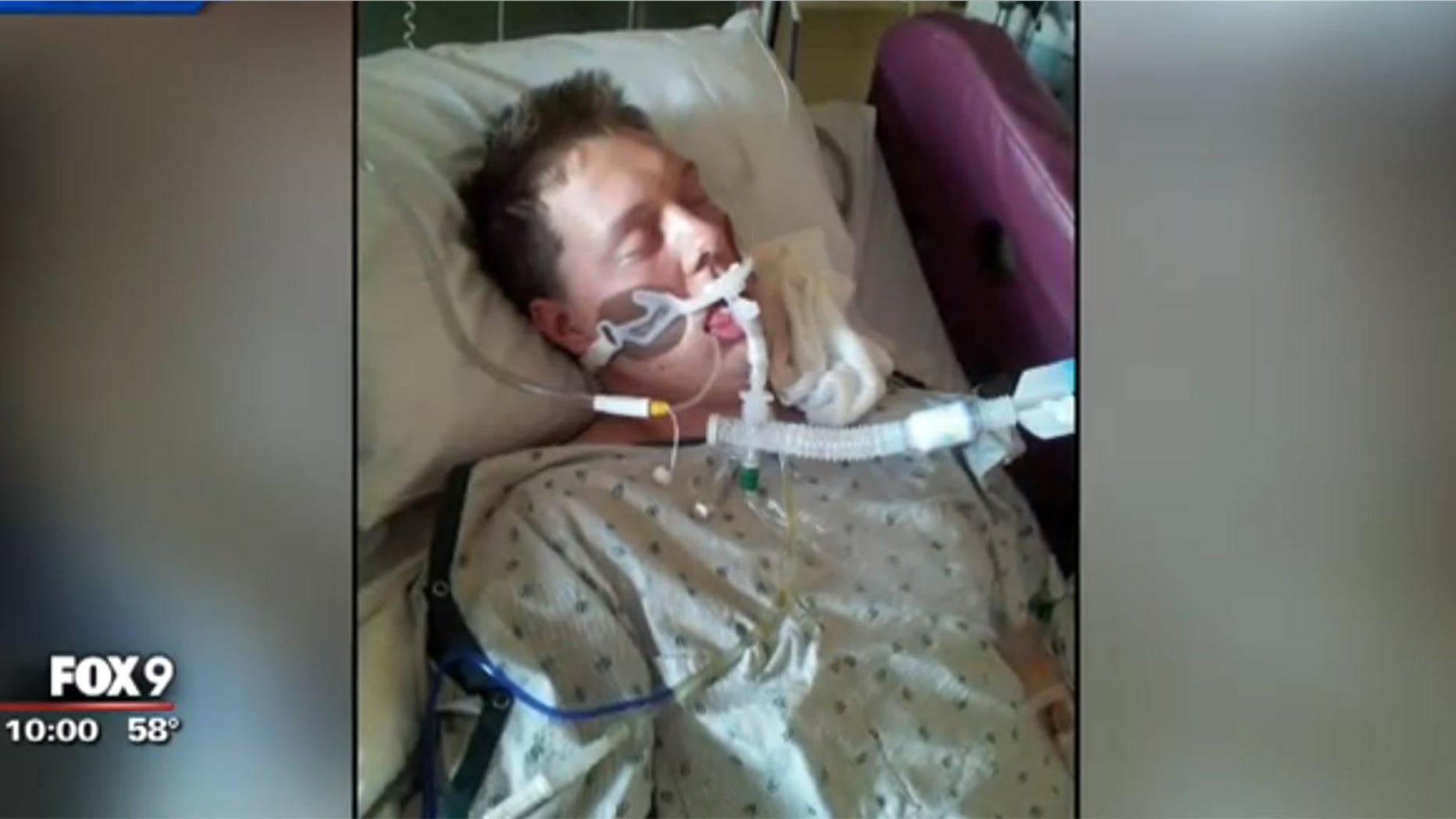 A 26-year-old man who overdosed on synthetic marijuana four years ago is speaking out to warn against the drug amid a rash of K2-related overdose calls in Minnesota. Kyle Donovan, who is still required to take medication twice daily due to his overdose, estimates he spent $30,000 on the drug, Fox 9 reported.
Part of his purchases included a brand called "Pure Evil," which caused him to vomit blood and suffer five grand mal seizures that landed him in the hospital. Donovan was placed in a coma for five days and had no recollection of the events, Fox 9 reported.
"It's been the worst experience I've ever had," he told the news outlet. "Worst experience I've had in my whole life."
MOM SPEAKS OUT AFTER CHEERLEADER DAUGHTER'S OVERDOSE DEATH
Donovan was told his kidneys stopped working, and he required physical therapy for his legs due to weakness.
"Think twice," he told Fox 9. "Think about your family. You can very easily die from it. It's not something to mess around with."
His warning comes as the Hennepin County Sheriff's Office reported 50 K2 overdose calls in a span of less than two weeks.
FENTANYL, SYNTHETIC OPIOIDS CLAIM TOP SPOT FOR OVERDOSE DEATHS
"Fortunately we have not experienced any deaths due to this recent series of K2 overdoses," Sheriff Rich Stanek told Eden Prairie News. "The quick actions of first responders and proper medical care at area hospitals has no doubt played a role in making sure these victims are OK. Last year we experienced 153 opioid-related deaths in the county, so it is pretty frightening when you think about more than 50 overdoses occurring in less than two weeks."
Synthetic marijuana, often marketed as K2, is a hallucinogen that can raise a person's blood pressure and cause reduced blood supply to the heart. The National Institute on Drug Abuse says the chemical can cause kidney damage and seizures.