Justina Pelletier back in hospital, family says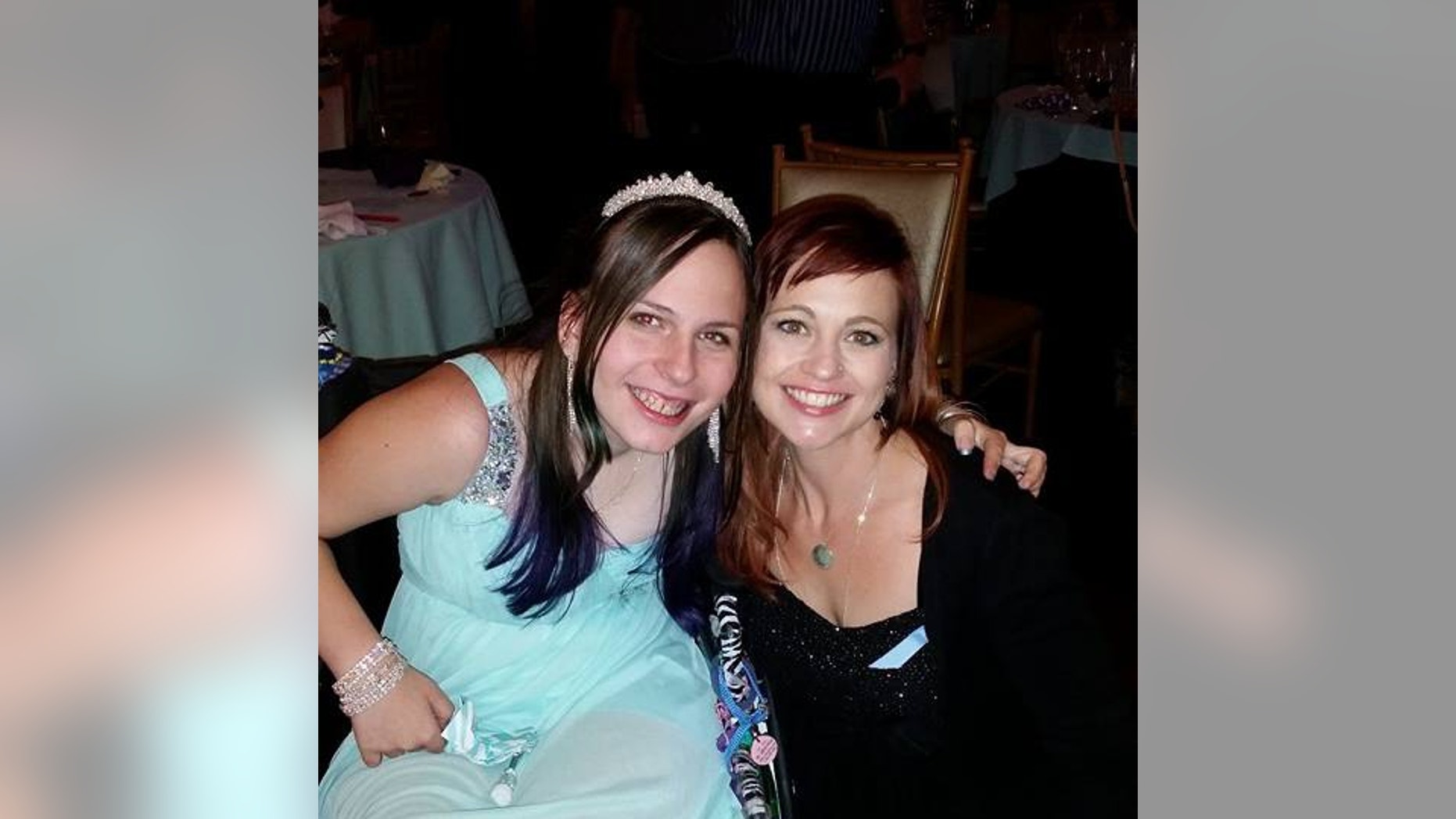 Justina Pelletier, the teen who was at the center of a bitter custody battle triggered by differing diagnoses at two Massachusetts hospitals, is back in the hospital, a family member told FoxNews.com.
Pelletier, 16, is being treated at Yale-New Haven Hospital for what her older sister described as gastrointestinal problems. This is the second visit the West Hartford teen has made to the Connecticut hospital over the past two weeks.
"She's in a tremendous amount of pain, mostly in her GI area," Jennifer Pelletier told FoxNews.com. "They're trying to treat the pain and keep her comfortable."
"She was starting to return to normalcy and now this is the last place she wants to be," Pelletier said, though she noted that the medical staff at Yale New-Haven "has been great." She said doctors there have yet to make a diagnosis.
Justina's case received national attention following conflicting diagnoses at two renowned medical institutions. Tufts Medical Center had treated Justina for mitochondrial disease, a group of rare genetic disorders affecting cellular energy production. But Boston Children's Hospital later diagnosed her problems as psychiatric.
Her parents, Lou and Linda Pelletier, rejected the new psychiatric diagnosis and wanted to bring Justina back to Tufts. After tempers flared between the Pelletiers and staff at Boston Children's, the hospital notified the state that it suspected the parents of "medical child abuse."
The Massachusetts Department of Children and Families took emergency custody of Justina on Valentine's Day 2013 and the girl was kept at Boston Children's psychiatric ward for nearly a year before being moved to the Wayside Youth and Family Support Network facility in Framingham, Mass.
Following intense legal proceedings, Justina was moved from the Bay State to a facility in her home state of Connecticut. State officials and a Massachusetts judge later reached an agreement that returned Justina to her family's home in June.
Justina's Facebook page has since shown pictures of a smiling teen celebrating her birthday with friends and visiting the zoo, among other activities.
Jennifer Pelletier said her sister's 16-month stay at Boston Children's was detrimental to her health, claiming the doctors there ignored her symptoms and were negligent in handling her condition -- for example, removing her heart medication, Pelletier said.
The girl's parents are currently staying with her at Yale-New Haven and were not immediately available for comment Tuesday.