It turns out climbing a tree is good for your brain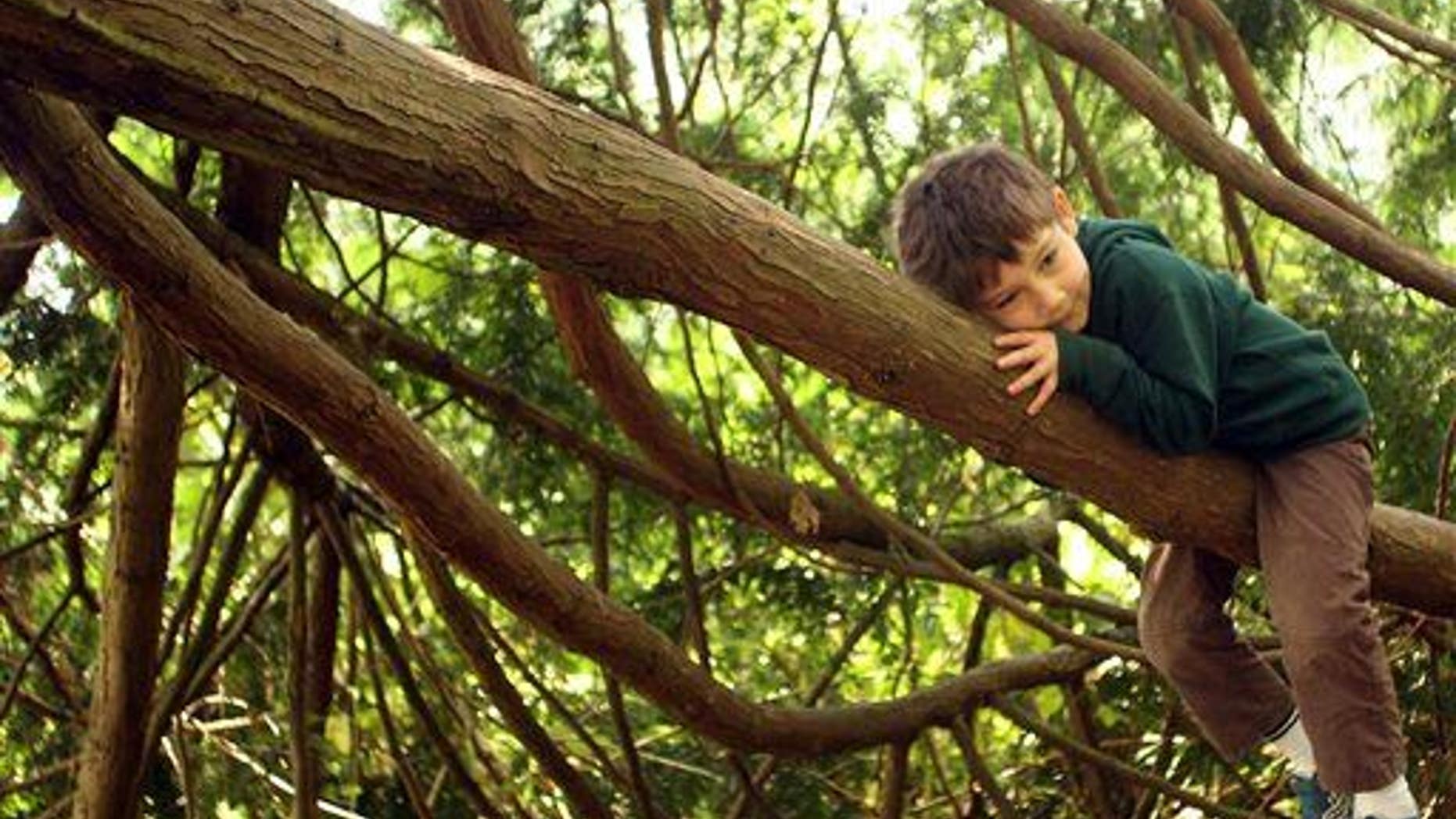 If you're quick to dismiss climbing a tree as child's play, a study out of the University of North Florida might go far in changing your mind.
The study focused on "proprioceptively dynamic activities," that is, ones that involved proprioception and a second factor (like locomotion or navigation) at the same time, the researchers write in Perceptual and Motor Skills.
Proprioception is basically your ability to sense your body's position and movement in space, and a 2013 io9 article gave a great visual: If you can close your eyes and touch your nose, you have proprioception to thank.
So the researchers had adults between the ages of 18 and 59 do activities like climbing trees, running barefoot, and walking on a balance beam. There were also two control groups: a college class and a yoga class.
All participants had their working memory tested at the start and two hours later, and the researchers found that while the control groups showed no change, those who completed the proprioceptively dynamic tasks had a 50% jump in their working memory capacity.
And the higher one's working memory, the better one can process information, with a press release noting the benefits can extend "from grades to sports." (A previous UNF study also found it can make you a better liar.) The researchers think the "environment and terrain changes" associated with the proprioceptively dynamic activities—versus sitting in a classroom or getting into downward dog—have an effect, and were encouraged to see gains were made so quickly.
"By taking a break to do activities that are unpredictable ... we can boost our working memory to perform better in the classroom and the boardroom," says study author Ross Alloway.
(Read about a man who couldn't form memories after March 14, 2005.)
This article originally appeared on Newser: Study: Climbing a Tree Is Good for Your Brain
More From Newser