Iraqi children face high rates of death and disability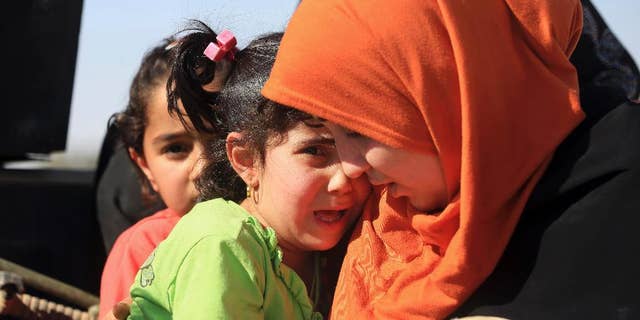 One in six childhood injuries in Iraq were caused by violence, compared with only one in 50 childhood injuries worldwide, according to a recent study.
Iraqi children injured by violence, including by gunshots, shrapnel and explosives, were also more than 10 times more likely than those hurt by other means to be killed or disabled, the authors found.
Very little research has looked at injuries among children in conflict zones, including in the aftermath of the 2003 coalition invasion of Iraq, the researchers write in the journal Surgery.
While aid groups tend to focus on explosives and other violent causes of injury, they should also provide rebuilding efforts like fixing roads and providing education about potential sources of accidental injury, said senior author Dr. Adam Kushner of The Johns Hopkins Bloomberg School of Public Health in Baltimore.
In times of conflict, there also may be less adult supervision due to parents having been killed or disabled by war, Kushner added by email.
The study team conducted a community-based survey in Baghdad in 2014, asking about injuries among children under 18 years old as well as any healthcare they sought out or received between 2003 and 2014.
Among 900 households containing 5,148 people, participants reported 152 childhood injuries, making up 28 percent of all the described injuries.
The average age of injured children was 8 years and three of four victims were boys. Most injuries took place in the home.
The most common cause of injury was falling down, which made up 34 percent of all injuries. The second most common was road traffic crashes, which made up 22 percent of injuries.
Of all children injured, 15 percent of incidents were directly caused by the conflict, including wounds from gunshots, shrapnel and explosives. The researchers note that worldwide, only 2 percent of child injuries are caused by violence.
One in four injured children were hospitalized and more than half had some type of surgery, including stitches.
Two thirds of injured children became disabled and 10 children died from their injuries. Five of the children who died had injuries resulting directly from the conflict. The others were hurt by traffic accidents, poisoning or electrical accident.
Of the direct conflict-related deaths, one was a 2-year-old girl who died after an explosion; two others were a 6-year-old boy and an 11-year-old girl who were shot; and another was a 13-year-old boy who was injured by a shell explosion, the study team notes.
The 7 percent rate of death among injured Iraqi children was much higher than in other low-to-middle-income countries without a conflict going on, the authors add. For example, they cite rates of pediatric death following injury of 0.1 percent in South Africa, 0.3 percent in Turkey, 2.3 percent in Iran and 5.5 percent in Ghana.
Dr. Patrick Shanovich, associate director of the emergency department at California Hospital Medical Center in Los Angeles, highlighted the issues families might face in getting treatment if their children get hurt.
For example, if a child was hurt by an explosive or even a car crash, the family might need to have a phone to call for help, for roads to be open and safe to drive to a clinic, and for the clinic to be open and have the proper staff and supplies.
All of these factors can be compromised during violent conflict, and governments and other groups may need to focus on strengthening health systems before the conflicts occur, said Shanovich, who was not involved in the study.
"Humanitarian organizations must consider injury prevention strategies and education. Safe roads and houses must be rebuilt. Training for first aid and rehabilitation are essential," Kushner said.