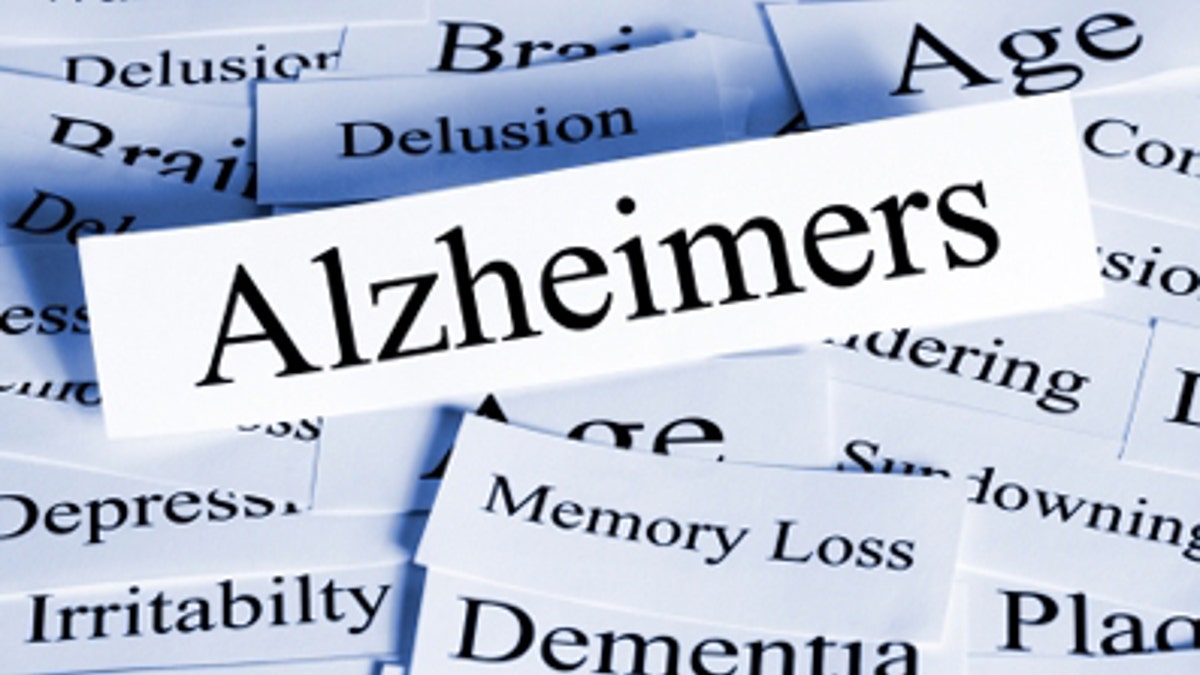 A daily spritz of insulin in the nose helped improve memory skills in people with Alzheimer's-linked memory problems, U.S. researchers said on Monday.
Patients in a small study—who include people with mild to moderate Alzheimer's and a pre-Alzheimer's condition known as amnestic mild cognitive impairment, or aMCI—showed improvement in overall cognitive function. Those who got the lower dose also showed improvements in recalling details of a story after a brief delay.
"Our results suggest that the administration of intranasal insulin may have a therapeutic benefit for adults with aMCI or Alzheimer's disease," Suzanne Craft of the Veterans Affairs Puget Sound Health Care System and the University of Washington School of Medicine, Seattle, and colleagues wrote in the Archives of Neurology.
The study involved 104 patients with mild cognitive decline or mild to moderate Alzheimer's disease.
Alzheimer's experts warn that findings need to be confirmed in larger, longer trials, but they said it was a welcome advance at a time when few treatments have shown any sign of improving memory troubles in these patients.
"Anything that shows benefits even in stabilizing cognitive decline is worth noticing right now. Obviously, like any other study, it has to be replicated and independently confirmed. If that happens, then there will be a lot of interest in moving in this direction," Dr. Sam Gandy of the Mount Sinai Alzheimer's Disease Research Center in New York said in a telephone interview.
Study participants were randomly assigned to one of three groups: 36 participants got a moderate dose of insulin sprayed daily into their nose, 36 patients got a higher dose daily and 30 participants got a placebo daily for four months.
All treatments were given through a nasal drug delivery device made by Kurve Technology of Bothell, Washington.
The team looked to see if the treatment had any effect on how well study volunteers could remember a story right after they heard it and a after a short lapse in time.
After four months, the group that got the moderate insulin dose—20 International Units or IU—showed improvements in delayed story recall compared with the placebo group. There is no improvement in the group that got the high dose of insulin—40 IU—compared with the placebo group.
Both groups that got insulin also showed improvements in general thinking skills on a common assessment test known as ADAS-cog.
"Taken together, these results provide an impetus for future clinical trials," Craft and colleagues wrote.
Dr. James Galvin of New York University Lang one Medical Center said although the study was small, it provides "some of the most convincing evidence to date that insulin treatment may alleviate symptoms of Alzheimer's disease."
He said studies in large groups of people have suggested a link between type 2 diabetes and Alzheimer's disease. And several animal studies suggest insulin given through the nose—which delivers it only to the brain—can improve the performance of diabetic mice genetically altered to develop Alzheimer's disease.
"It's interesting and promising. What it tells us for sure is this needs to be explored further in larger and longer trials," said Dr. Laurie Ryan, program director for Alzheimer's disease clinical trials at the National Institute on Aging, one of the National Institutes of Health, which funded the study.
But she remained cautious. "In patients, anything can look good at this stage," she said in a telephone interview.
More than 5.4 million Americans and 35 million people worldwide have Alzheimer's, the most common form of dementia.
Current drugs temporarily treat symptoms, but there are no drugs that stop progression of Alzheimer's, which is fatal.