Indiana high school basketball team rallies around national anthem crooner battling cancer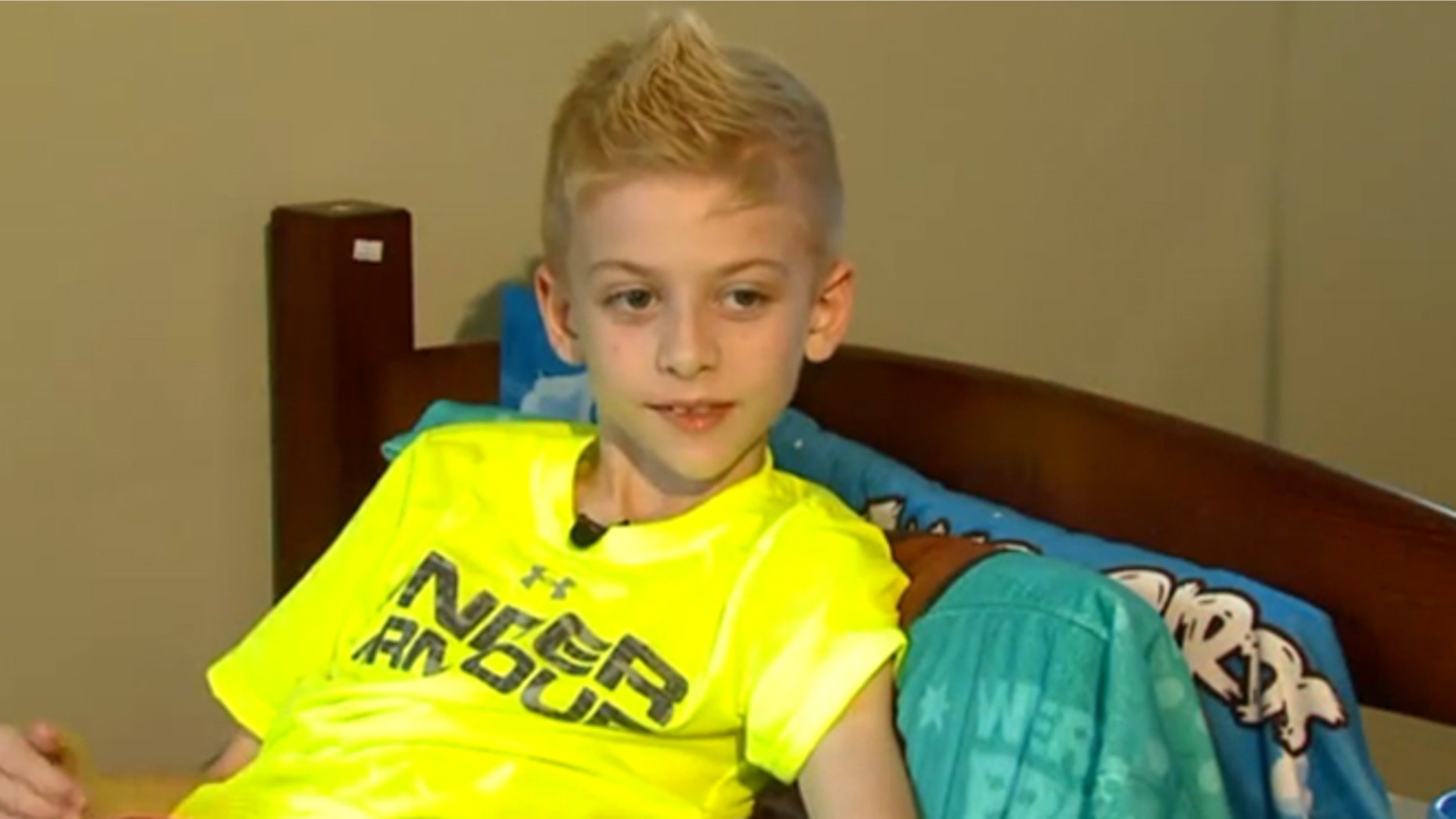 An Indiana high school basketball team is rallying around the youngest member of their "family" as he battles brain cancer.
Parker, the 10-year-old son of Herron High School basketball coach Scott Adams, has been sidelined this season as he undergoes chemotherapy to treat stage IV neuroblastoma, Fox59 reports.
The treatments have prevented Parker from singing the national anthem before the Herron High School basketball games – something he did throughout last season.
[pullquote]
"I was scared, but after I did it I wasn't scared anymore," Parker told Fox59.com about singing. "Kind of like this disease. After some of the treatments they did, then after I was done, I wasn't scared," he said.
Since being diagnosed in early August, the fifth-grader has already undergone five chemotherapy treatments, according to Fox59. The school's basketball team is helping to raise money to cover the family's medical costs.
"I am pretty stressed out about what's to come for the next year," Parker told Fox59.
However, the team is confident Parker will persevere. "Not only that, but we will keep him in our prayers," Tyson Schumpert, a Herron High School senior told the station.
"They're thinking about me and I'm thinking about them because we're family, and that's good," Parker said of the team's efforts.
A fundraising page has been set up for the family, and the school where Parker's mother, Amy, works is planning a September 12 event.
Neuroblastoma is a type of cancer that often begins in early childhood and usually starts in the nerve tissue of the adrenal glands, according to the National Cancer Institute. Prognosis and treatment options are determined by several factors, including age of the patient and stage of the cancer.