In one way, Americans' teeth are worse than Brits'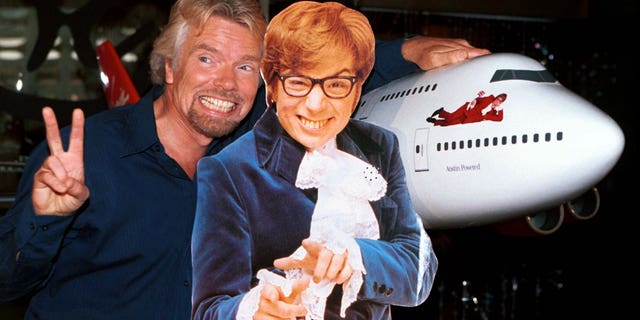 NEWYou can now listen to Fox News articles!
A Washington Post article features a giant image of Austin Powers and a reminder of his "grotesquely discolored grin." It's evidence, of course, of how awful English teeth are, especially as compared with Americans' pearly whites.
Except, as a new study published Wednesday in the BMJ finds, our whites may not be quite so superior. Richard Watt (who is Scottish) partnered with fellow dental professionals on both sides of the pond to figure out how our grins stack up, and the result references Powers again.
The study, "Austin Powers bites back: a cross sectional comparison of US and English national oral health surveys," concludes that "the oral health of US citizens is not better than the English." In fact, in one aspect it's worse.
The study made use of two nationally representative health surveys, the British Adult Dental Health Survey and the US National Health and Nutrition Examination Survey. When it comes to missing teeth, Americans have more voids, at 7.31 to 6.97.
Further, when it comes to missing teeth among the ages 25-64 set, Americans still outpaced the English (who had a higher number of missing teeth among older adults).
In both countries, women were missing more teeth than men. But we do have the edge in one respect: When it comes to oral impacts on daily life (as determined by six questions that asked about pain, function—like eating and talking—and social impacts), such impacts "were more prevalent in England," the researchers write.
But "this could be partly a cultural difference," Watt speculated to the Post. "The English complain more!" (No missing teeth here: 232 teeth were removed from this boy's head.)
This article originally appeared on Newser: In Some Ways, Americans' Teeth Worse Than Brits'
More From Newser