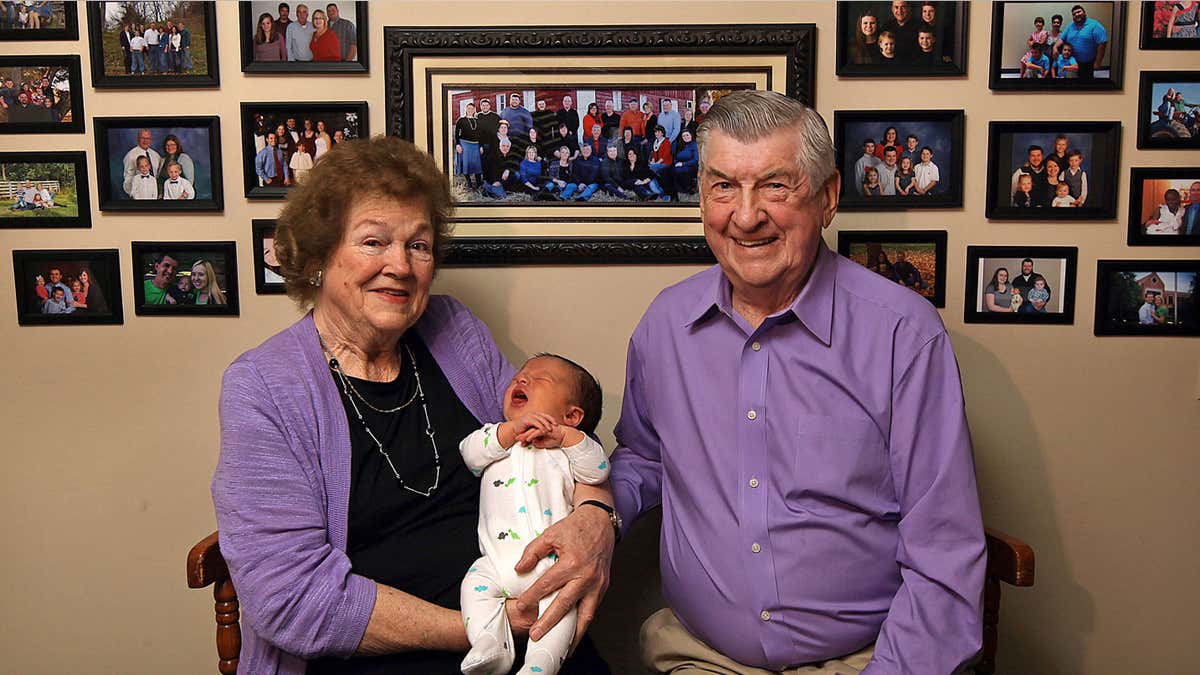 An Illinois couple recently celebrated the birth of their 100th grandchild.
Leo and Ruth Zanger of Quincy have 53 grandchildren, 46 great-grandchildren and one great-great-grandchild. The birth of great-grandson Jaxton Leo on April 8 brought the number to 100.
Leo Zanger told The Quincy Herald-Whig that "the good Lord has just kept sending them." He says his family "could start our own town." Ruth Zanger says "there's always room for one more."
The Zangers have been married for 59 years and have 12 children of their own. The youngest, 31-year-old Joe, was already an uncle 10 times when he was born.
The paper reports that many of the Zangers either have worked, currently worked, or at some point will work for the family real estate business
Most of the family lives in the Quincy area. When they get together, they rent a church hall and it takes 50 pounds of ham or 10 turkeys to feed everyone.
The paper notes that the "mandatory" get-togethers include Christmas, Thanksgiving, Easter, Mother's Day and Father's Day.
Click for more from The Quincy Herald-Whig.
The Associated Press contributed to this report.