IKEA stops cake sales after bacteria found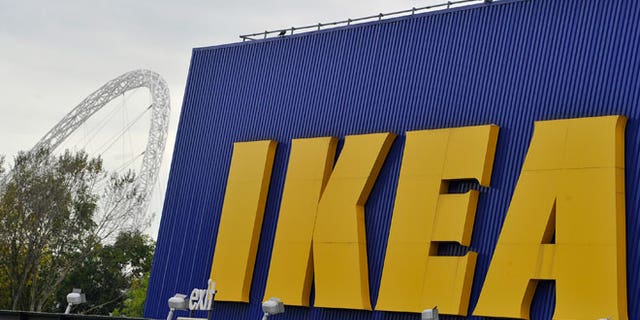 As if undisclosed horse meat wasn't bad enough, IKEA on Tuesday stopped sales of almond cakes after Chinese customs authorities found a batch that fell short of the country's hygiene standards.
The news comes at a particularly bad time for IKEA, which just last week fell victim to Europe's snowballing horse-meat scandal and had to recall meatballs and sausages from at least 24 countries over fears they could contain traces of horse DNA.
IKEA said Chinese customs officials on Dec. 12 last year seized and destroyed a batch of 1,800 cakes imported by IKEA to China from Sweden after tests revealed that the cakes contained too high levels of coliform bacteria, a type of bacteria that can be found in soil, vegetation, water and everyday human environments, as well as in the feces of humans and warm-blooded animals.
"Chinese customs officials have found coliform bacteria that exceeds limits and we have decided to stop the sales of these cakes in all markets," said IKEA spokeswoman Ylva Magnusson. She added that the supplier has tested the same batch of almond cakes and found no presence of E. coli or human intestinal bacteria.
Still, Ms. Magnusson said the company is taking the discovery of coliform bacteria very seriously and is tracing the batch to see if the cakes have ended up in other IKEA restaurants.
For IKEA, the risk of a tarnished food-safety record could be particularly damaging. The company relies on food sales for 5 percent of its €27 billion ($35.17 billion) annual revenue, and has built its trademark around offering consumers not only furniture but also inexpensive dining and food shopping.
Ms. Magnusson emphasized that the contaminated batch was destroyed in customs and never reached its Chinese restaurants.
Coliform bacteria aren't normally the cause of serious illness, but food is routinely tested for the bacteria as their presence may indicate that other pathogens of fecal origin may have contaminated the food.
The batch of 1,800 almond cakes with butter cream and butterscotch heading for the IKEA store in Shanghai came from the same Swedish supplier, Almondy, which delivers all of the IKEA almond cakes served in the majority of IKEA stores around the world. Sweden is one of the countries where the almond cake isn't sold.
IKEA said it is now making a full investigation with its supplier to ensure that this won't happen again. IKEA hasn't yet been informed how high the levels of coliform bacteria were in the destroyed batch of almond cakes.
Almondy didn't immediately respond to requests for comment.