Horse DNA found in ground beef sold at Taco Bell in Britain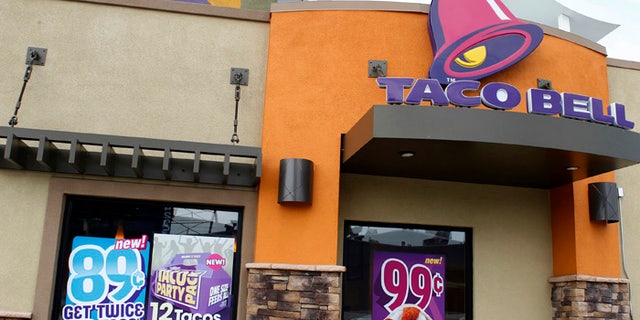 Taco Bell can be added to the growing list of retailers involved in the horse meat scandal in Britain.
According to the country's Food Standards Agency (FSA), horse DNA has been found in four beef products sold by Taco Bell, Bird's Eye and Brakes – a cater supplier, BBC news reported.
The announcement is a part of the FSA's third wave of test results regarding beef products sold in the U.K. After asking retailers to test its products for more than 1 percent of horse meat, the agency received 5,430 test results. Products containing more than 1 percent of horse meat DNA are considered to be a sign of adulteration.
So far, more than 99 percent of the test results do not show horse DNA at or above 1 percent; however, all three of the Taco Bell outlets in Britain reported affected stock. The products containing horse meat include Birds Eye's Traditional Spaghetti Bolognese and Beef Lasagna, Brakes' Spicy Beef Skewer and Taco Bell's Ground Beef.
Taco Bell has since removed the contaminate products, saying they came from a supplier in Europe. A spokesperson for Taco Bell also released a statement:
"Once we learned of this issue, we immediately voluntarily tested our product for our three Taco Bell restaurants in the U.K. Based on that testing, we learned ingredients supplied to us from one supplier in Europe tested positive for horse meat. We immediately withdrew it from sale, and discontinued purchase of that meat and contacted the Food Standards Agency with this information. We apologize to our customers and take this matter very seriously as food quality is our highest priority."
This revelation is part of growing scandal, which first began in January when frozen burgers sold in both England and Ireland tested positive for horse DNA. The discovery has sparked a thorough investigation of products sold across the U.K., leading several other retailers to find its beef products also contained traces of horse. Most recently, Ikea withdrew batches of frozen meatballs in the U.K. after testing done in the Czech Republic revealed the products contained horse meat.