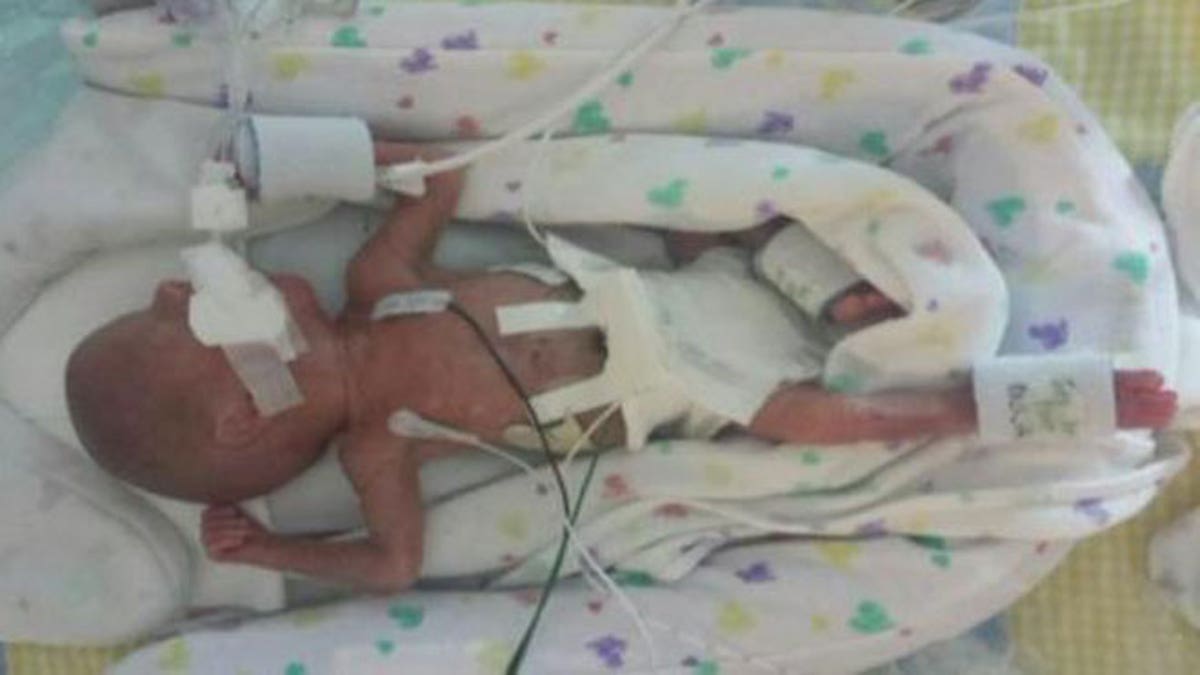 New mother Holli Gorveatt, of Kirkland, Wash., is pre- and post-partum with her identical twins after giving birth to one last month and expecting her next to arrive in January.
My Fox 28 Columbus reported that Gorveatt's first twin, Link, was born Sept. 29, while his brother, Logan, is still in the womb.
"It's very surreal," Gorveatt told the news station. "Logan's good, so he's growing a lot and he's just kicking. He's got fluid, he can move around. He was stuck before."
Gorveatt's birth is rare and the result of twin-to-twin transfusion syndrome, which occurs when blood supply of one twin moves to the other via the babies' shared placenta. One twin loses blood and is born smaller, while the other one gains it and stands the risk of suffering cardiac failure due to high blood volume, according to the National Institutes of Health (NIH).
To correct the syndrome, Dr. Martin Walker at EvergreenHealth Medical Center in Kirkland separated the babies' blood vessels, solving the blood problem and separating the babies themselves. Gorveatt went into early labor shortly after the surgery.
Walker said Gorveatt is doing well, and Logan continues to grow, according to the news station.
Link, meanwhile, was born weighing only 1 pound, 2 ounces at 23 weeks old. According to My Fox 28, the baby has heart and lung problems but is doing well.
Gorveatt and her husband, Nick Gorveatt, can't touch Link except through an incubator as he heals.
My Fox Boston reported in June 2014 about a pair of fraternal twins who shared a placenta being born 24 days apart.