'I made it': Student with Down syndrome learns he's accepted to college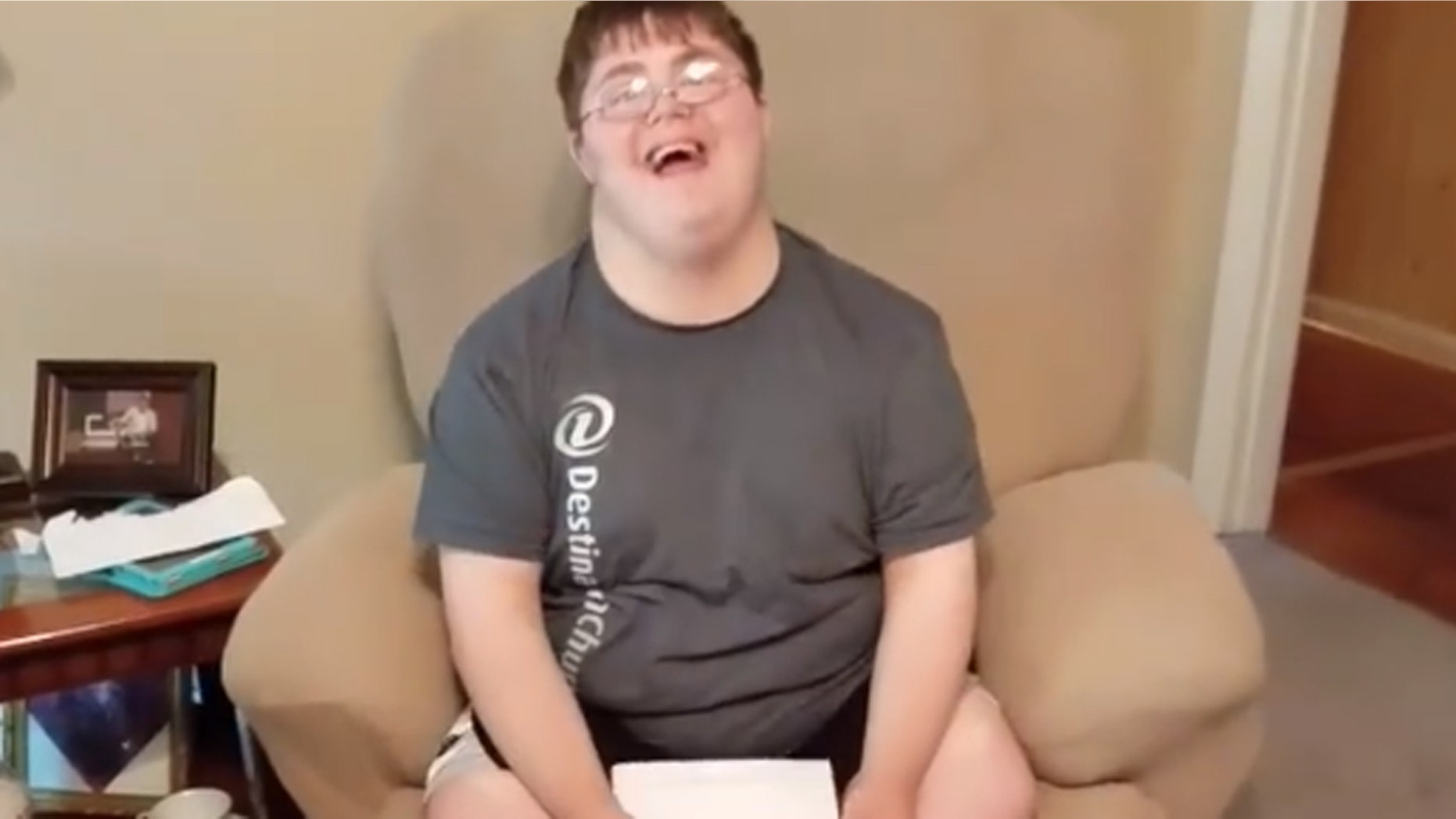 An Alabama mother captured the emotional moment that her son, who has Down syndrome, learned that he was accepted to college. Keith Griffith, a 2016 graduate of Satsuma High School, will attend the University of Southern Alabama in the fall after being admitted into it's Passage USA's certificate program.
"What about that buddy?" Griffith's mom, Heather, is heard asking in a viral video showing the moment.
"I made it!" he responds.
ARMY VETERAN ENLISTS HELP OF LOCAL POLICE IN SURPRISE PREGNANCY ANNOUNCEMENT
Griffith, who was crowned prom king and was captain of his high school's bowling team, will take classes focused on building independence and developing work and social skills. The program is available for students with special needs who meet the requirements. One of Griffith's former classmates, Kaylee Walker, will also attend in the fall, Fox 10 TV reported.
"Are you excited?" Heather asks him in the video.
"I love you," he says back.
MOMENT 7-YEAR-OLD SHOWS OFF NEW PROSTHETIC TO CLASSMATES GOES VIRAL
The video, which was posted on May 4, had been viewed more than 85,000 times as of Tuesday morning, and has been shared by various news outlets across the country. Commenters have been quick to congratulate Griffith, with Heather commenting that she is "very happy that we have been able to touch so many people!"