Husband of American Ebola patient cautiously optimistic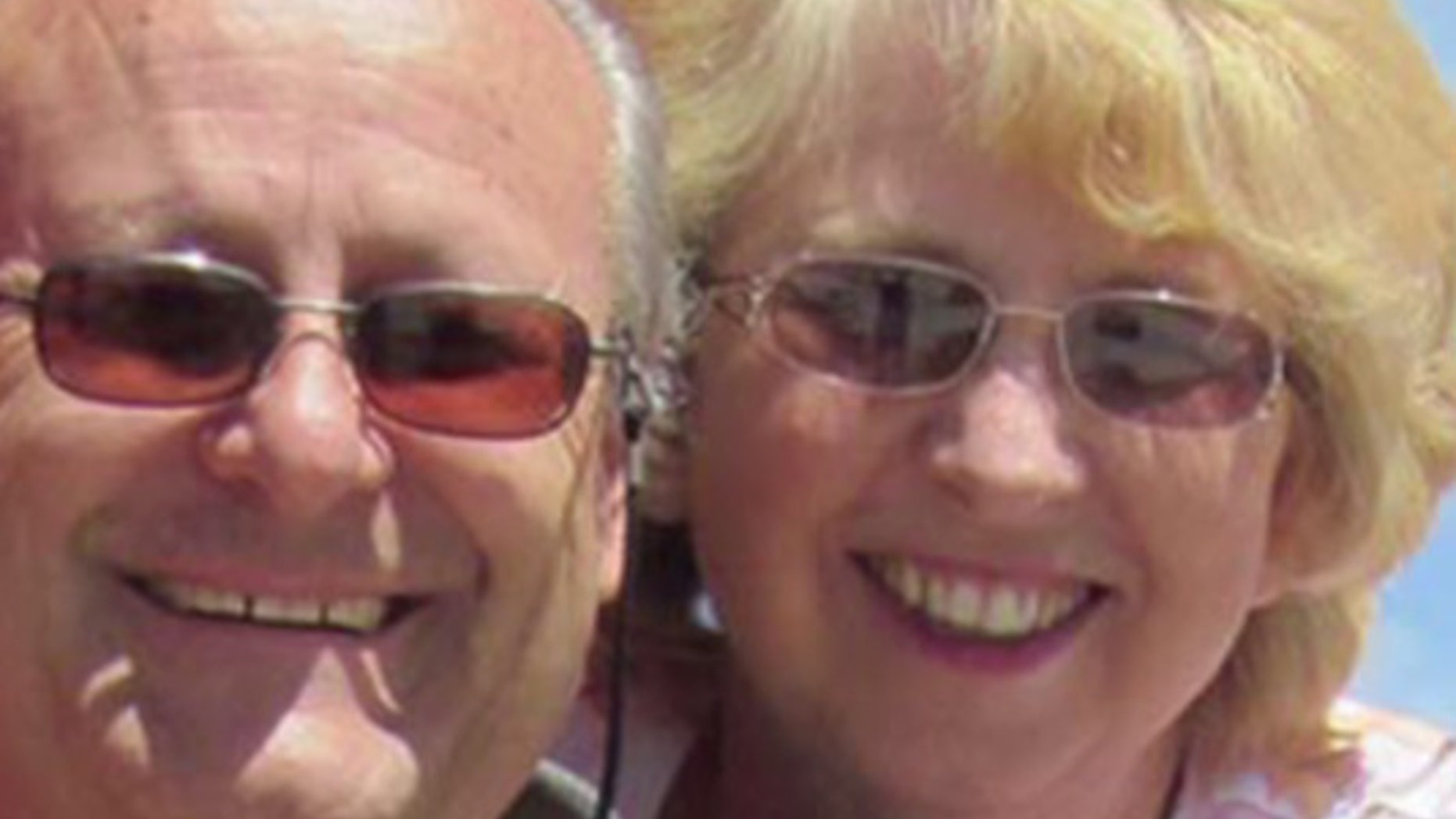 CHARLOTTE, N.C. – The husband of an American Ebola patient says he's cautiously optimistic as his wife's condition shows signs of improvement.
"Each time that I call her, she sounds better. She sounds stronger," said David Writebol. "Though we're not completely out of the woods yet, we continue to thank God for each day of progress."
Writebol, who remains under quarantine in North Carolina, spoke with a small group of national reporters via Skype.
He and his wife Nancy had been working in Liberia as medical missionaries with the Christian non-profit organization SIM USA. Nancy Writebol became sick with Ebola and is now undergoing treatment in a special isolation unit at Emory University Hospital in Atlanta.
Mr. Writebol shows no signs of the disease. However, he and two other SIM missionaries who returned from Africa Sunday remain under quarantine.
He said state and local health officials have yet to determine exact dates for the quarantines to be lifted. However, those dates are expected to occur roughly 21 days after each missionary's last contact with a person infected with Ebola, based on the virus's maximum incubation period.
The three missionaries are spending the quarantine period living in recreational vehicles on the campus of SIM USA's main headquarters in Charlotte. They are checked twice daily for fever and other signs of illness. So far, all are reported in good health.
According to medical experts, Ebola is only spread through direct contact with body fluids from people currently showing symptoms of the disease. But as an added precaution, North Carolina health officials have instructed the quarantined missionaries to keep a distance of at least three feet from other people.
Initially planned as an "in-person interview," SIM USA moved Mr. Writebol's news conference to Skype after meeting with state and local health officials.
During that meeting, concerns were raised over what message an in-person news conference might send the public, according to a spokesperson with the Mecklenburg County Health Department. But he said SIM USA's decision to change the venue did not reflect any change in the returning missionaries' health or quarantine status.
The quarantine protocols imposed on Writebol and the two other missionaries in Charlotte are far less stringent than the isolation procedures involved in treating his wife and another American missionary with active Ebola infection.
Kent Brantly, a doctor with the Christian charity Samaritan's Purse, is also undergoing treatment in Emory Hospital's isolation unit.
"I am growing stronger every day," Brantly wrote in an August 8 statement to the media.
Although the patient has not issued any public statements since then, a Samaritan's Purse spokesman told Fox News today that Brantly continues to do well.