How to Break Out of Your Dry Spell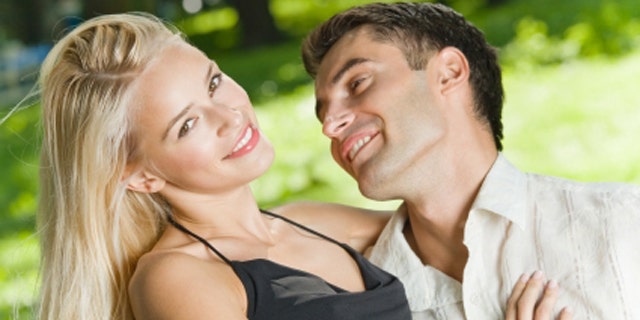 NEWYou can now listen to Fox News articles!
Despite all your amorous accomplishments and the bevy of skills at your disposal, you are destined to experience "the slump" (aka, a dry spell) at some point.
Perhaps the selection has thinned out at your favorite nighttime haunts or maybe some especially challenging ladies have proved immune to your best efforts. Or, if you choose not to entertain the latter possibility (it can be depressing), simply blame it on luck. But while it's inevitable, you certainly don't want this period to last very long, and there are tried-and-true methods of recovery.
Some of the tips require that you apply a few basic approaches and techniques, while others merely ask for a change of scenery or the casting of a wider, less restrictive net. But if you choose to do nothing, believing in your own abilities and the potentially crippling delusion that your luck will change "any day," the dry spell could stretch… and stretch. As with most anything else in this crazy game, you must remain proactive.
Try dating outside your "regular type"
We all have our personal preferences, but when a dry spell hits, you should consider going for girls you would normally avoid. And this goes beyond targeting brunettes if you're typically into blondes; you should also broaden your requirements for body shape and personality. Maybe you've always had a thing for curvy gals, and the smaller, petite ladies have played second fiddle to those with the bigger bustlines and wider waists. Or maybe you've always gone after overtly forward girls (they don't require much in the way of patience or effort, after all). But when you've gone without a phone number for a few weeks, you might want to approach that quiet, slender girl in the corner who keeps casting furtive glances in your direction. You'd be surprised what a simple target change can do for an ailing sex life.
Go places you've never been before
Much like the previous tip, we all have our favorite nightclubs and bars. The places we go and tell our friends: "Oh, I always score there." But even the most popular places experience dry spells, and even if they don't, there may come a time when their usual clientele just doesn't respond to your advances. It could be temporary, but in the meantime you should seek out a few new haunts. This can be more difficult if you live in a rural area, but if you live in a thriving city, you have numerous options. There are bound to be hot spots you've never visited, and as girls have their favorite clubs, too, you'll find a lot of new faces. If the entire area seems too stale, too predictable and too boring, then you should definitely get out of town for a few days. There's no knowing what adventures you may stumble upon in another city.
__________________________________________________________________________________________
More From AskMen.com:
The Player: What Distinguishes a Player From a Jerk?
The Player: Be a Nice Guy and Finish First
The Player: Keep the Heat Without the Commitment
Overcome Your Fear of Rejection
__________________________________________________________________________________________
Try a new approach
It's not about different opening lines because the Player doesn't use "lines." He does, however, employ an array of techniques and styles to get on a woman's good side, and every accomplished pickup artist likes to start with one or two effective methods. When things go south, you have to choose another option in your repertoire or -- horror of horrors -- take the time to formulate new strategies. For instance, if you normally initiate an encounter with a light compliment, a look in the eye and the offer of a drink, maybe you should be more inventive. Maybe you should try issuing a very specific compliment that she has a solid chance of appreciating, or you could start with a good, conversation-starter question. Besides, it's always a good idea to build a Rolodex of available approaches, thereby allowing you to switch on the fly. Also, don't forget that attitude, tone and even certain gestures can significantly alter an initiation style.
Change your look
It can be difficult to stay up-to-date in regard to the latest fashions, especially when your original look has worked well for so long. Then comes the time when you realize that you've been alone for two or three consecutive Saturday nights, and you start to question your overall appeal. So start thinking about trying a new hairstyle, going with a new set of clothes or even altering your physique. If you've always been thin (or a little on the chunky side), you could hit the gym, and if you've been sporting bedhead hair with the standard casual look, you could clean up a bit and get yourself a suit. There are plenty of ways to present yourself differently, so you should definitely consider some extra time with the mirror.
Sometimes, it's difficult for a man to admit he's mired in a dry spell, in which the action is almost nonexistent and the ego can take a severe beating. This is when desperation can kick in, and this often results in an embarrassing encounter you'd rather soon forget. So don't let this happen: Shake things up, hit the scene with a new approach or new look and, above all else, don't sit idle with the expectation that you'll magically snap out of a dry spell.