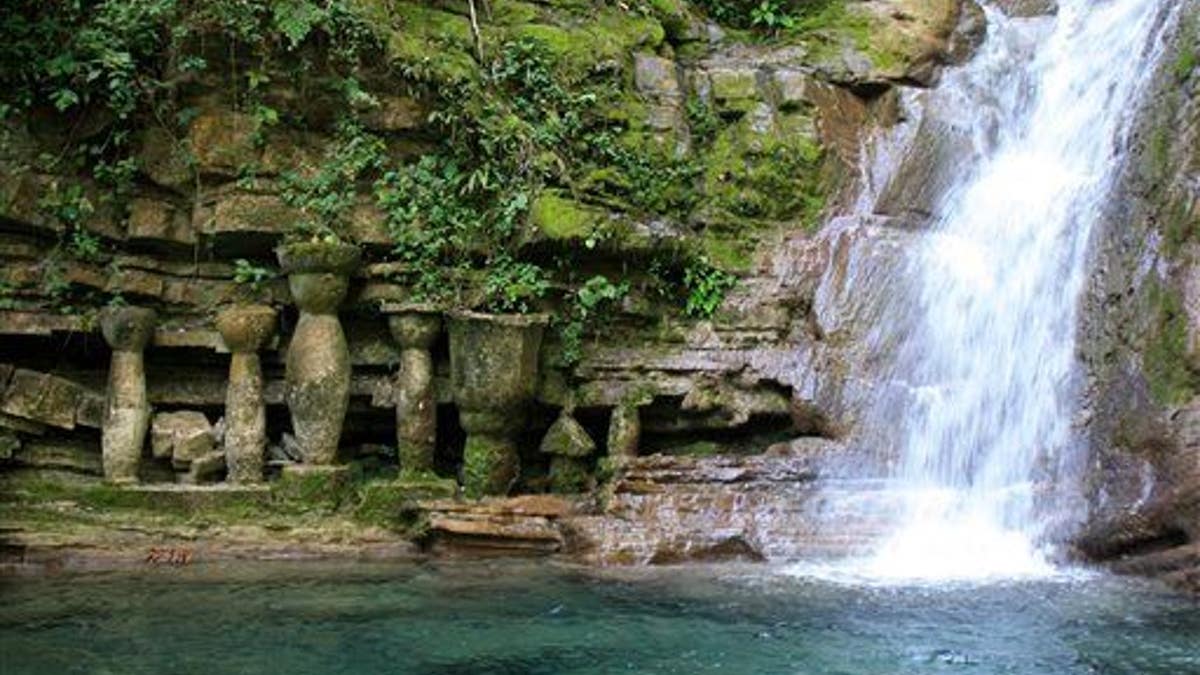 "Makes me feel at peace," "My headache soon went away," and "With this through my headphones, studying never has been easier" are just a handful of the comments you'll find underneath a viral YouTube video created by UK visual artist Johnnie Lawson.
But Lawson isn't hawking some kind of wonder drug: The eight-hour-plus video of a waterfall cascading under a footbridge on the River Bonet in Ireland has apparently made quite an impression on insomniacs and relaxation-seekers from all over the world, with almost 7 million views and about 27,500 "likes" since he uploaded it in 2013.
Lawson tells the BBC he's heard from people globally—even from the Vatican—gushing about his creations, and the video and others like it that he's put together are being used for medical research in several London hospitals.
A trial at London's University College Hospital is trying to lessen trauma and PTSD among ICU patients. Incorporated into the patients' recovery are tablets with varying "relaxation materials," including Lawson's catalog of sounds and images from the woods and shorelines of County Leitrim and surrounding areas.
He has just over 170 videos in his collection, and some of those compilations can get difficult sleepers through the entire night. "Insomnia [sufferers] would fall asleep listening to some of my videos, but they'd wake up in the middle of the night to the sound of silence. That's when I started making eight-hour-long videos," he says.
The descriptive sayings he posts on his Facebook wall are similarly peaceful and inspirational. Sample: "Under a warming evening sun, a gentle breeze caresses still waters." (Click to find out why married women might want to check out these videos.)
This article originally appeared on Newser: The Solution to Your Sleep Woes: a Waterfall?
More From Newser