How a tire company shut Ebola down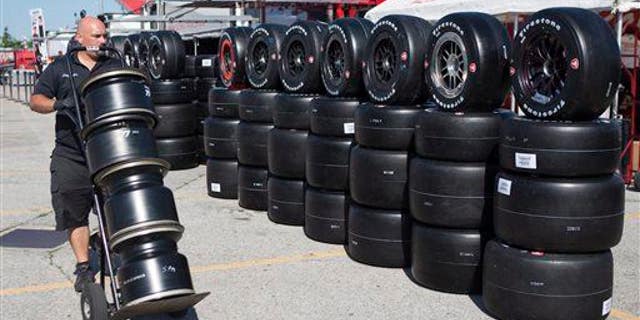 You know all the gnashing of teeth about how terrible the global response to the Ebola outbreak has been? Maybe someone should check with Firestone.
As NPR reports, the tiremaker runs a rubber plantation and basically the entire town of Harbel, outside Monrovia, Liberia. And when an employee's wife turned up with the virus on March 30, Firestone Liberia's managing director says they "went into crisis mode": Upon discovering that there was nowhere to treat her, the company turned to the Internet for help in treating Ebola itself.
Within a day, they had an Ebola ward. Within two, the woman was quarantined. They handed medical workers hazmat suits to prevent the virus' spread. "None of us had any Ebola experience," says the director, but NPR notes that they did have what everywhere else in the region did not: The muscle and resources that a major corporation can harness.
The woman died, but not one of Firestone's roughly 8,500 employees and 71,500 family members contracted the virus. Months passed, and when the virus rampaged through the area in August, Firestone stepped up to the plate: It expanded the isolation ward, built an annex and quarantine centers, and sent out-of-work teachers (schools had been shut down) to go door-to-door and educate.
Janitors were taught how to properly bury the dead, notes the Wall Street Journal. It runs its hospital ward with military-like precision, and at present it's down to just three patients, a trio of boys whose homes are outside the plantation.
As for what's needed to contain the outbreak, a CDC rep says simply: "More Firestones." (Meanwhile, Spain is planning to kill an Ebola patient's dog, and the Dallas Ebola patient's bill is rising $1,000 per hour.)
This article originally appeared on Newser: How Firestone Shut Ebola Down
More From Newser