Hospital 'death test' estimates a senior's chance of dying within 30 days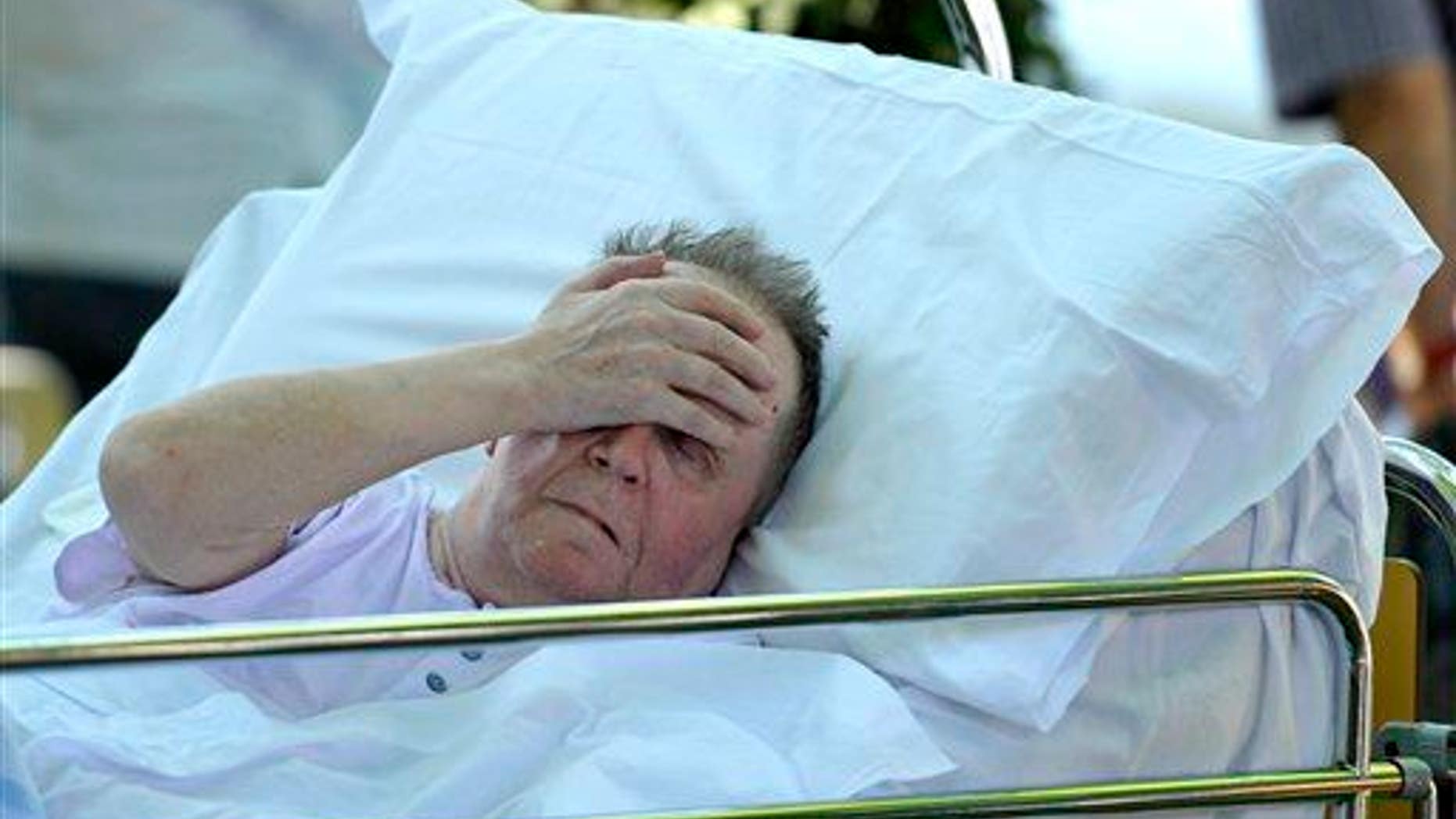 Seniors had better brace themselves: Some US hospitals are now administering the "death test," which estimates an elderly patient's chance of dying over the next 30 days.
Invented in Australia, the test weighs 29 different criteria—including blood pressure, respiratory rate, and medical history—to determine whether hospitalization is worthwhile or the patient should return home or go to a hospice, the Sydney Morning Herald reports.
The idea is to prevent needless and expensive procedures while allowing patients to spend their last days with loved ones. "Most terminally ill people want to die at home, but in fact three quarters end up dying in acute hospitals, often after intrusive, expensive, and ultimately pointless medical procedures," says study author Magnolia Cardona-Morrell, the Independent reports.
The test also aims to take pressure off doctors and nurses to prolong patients' lives "at all costs," the Telegraph reports. "I had lots of nurses and doctors standing there saying, 'We have been waiting for a tool like this for years, when can we start using it?'" says Cardona-Morrell, whose work was presented recently at a US medical conference.
"To me that is an indication there is a need out there." She says the test takes just five or 10 minutes, and helps doctors have a more "transparent" conversation with patients.
Called CriSTAL, it's now being tested to see if it would have predicted the future of patients who have since died. Then it may be used in more hospitals.
(In related news, a study says those who feel younger than their age will live longer.)
This article originally appeared on Newser: Hospitals Giving 'Death Test' to Seniors
More From Newser