Horse therapy program for veterans with PTSD needs donations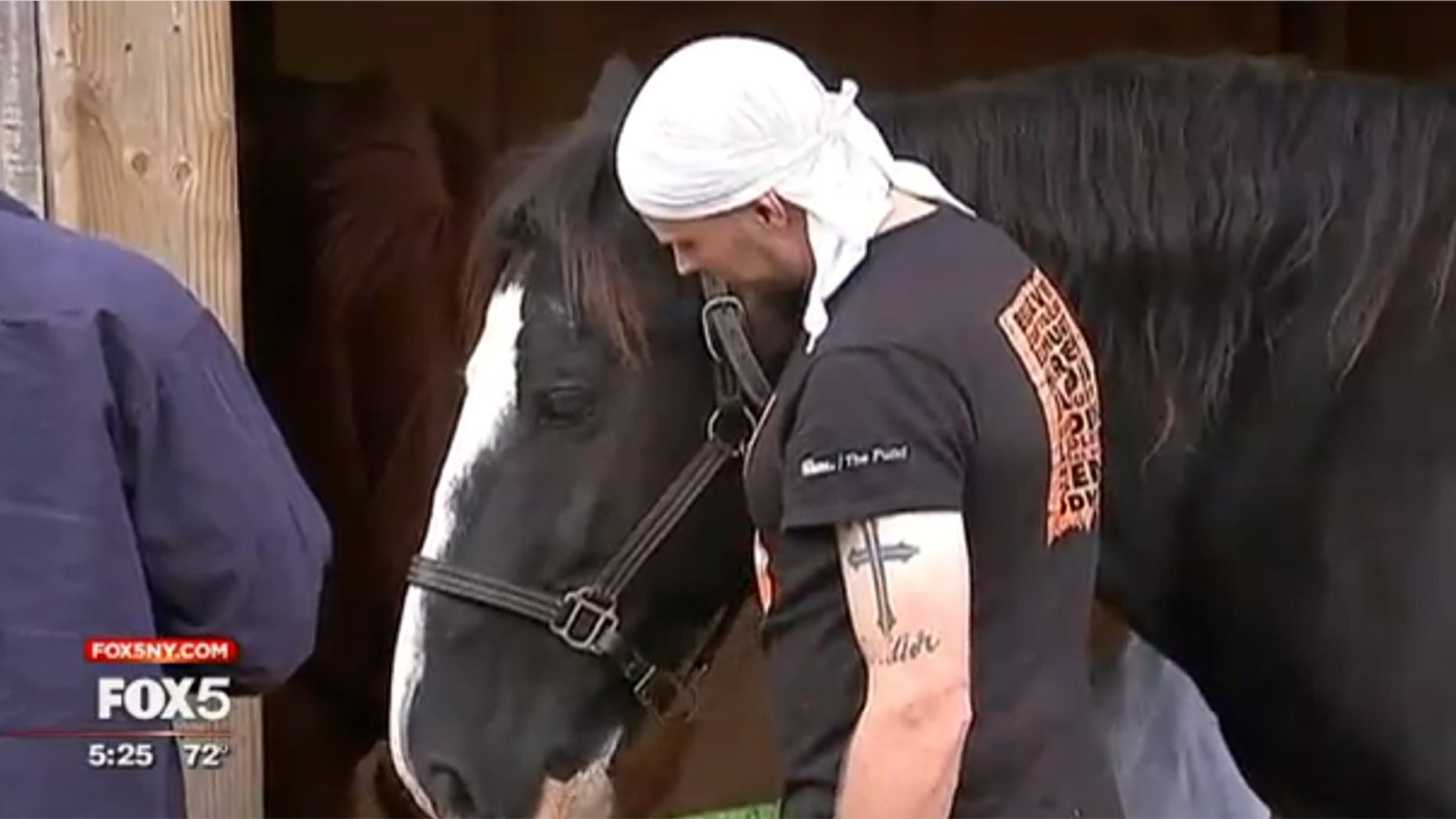 Returning soldiers and veterans suffering from post-traumatic stress disorder (PTSD) or other issues associated with war are finding solace in a horse therapy program in New Jersey. The Serenity Stables' From Combat to Calm program was founded in 2015 by Rene Stone, whose father was a disabled veteran, Fox 5 New York reported.
Stone's program is set on a 15-acre tract and includes six horses that veterans can interact with.
"This helps me recover from my PTSD and TBI that I received while I was in the Persian Gulf," Benjamin Woods, a veteran, told Fox 5 New York. "The horse just goes along with how you feel. If you're tense and not relaxed, the horse will tend to be the same way."
TEEN WHO LOST ARMS, LEGS TO VIRUS STUNS WITH PIANO PERFORMANCE
Stone offers the program free-of-charge for veterans, and relies on donations to keep it running.
Mark Otto, a combat veteran who served two tours and is now vice president of the United War Veterans Council, said the program can help those who aren't outwardly suffering.
"Horses can really feed off your emotions," he told Fox 5 New York. "So if you're one of those people that walks around with a big smile on your face all day long, but on the inside more is going on, the horses are going to pick up on that and sort of mirror it back to you."
PTSD: WHAT IT IS AND HOW TO SPOT IT
Another veteran said the horses make him feel safe.
"It's very calming, and soothing for me," the Afghanistan veteran, who was not identified, told the news outlet. "I could be in the worst mood and the horses just make me happy. I feel warm inside, I feel good."