Hong Kong reports another H7N9 bird flu death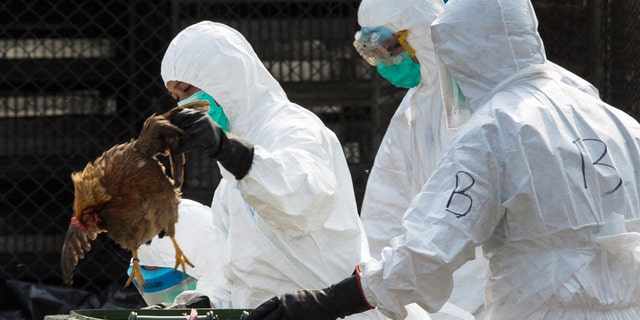 NEWYou can now listen to Fox News articles!
A 75-year-old man infected with the H7N9 bird flu virus has died in Hong Kong, the government said on Wednesday, the third such death in the city.
The man died after being admitted to hospital on Tuesday. He had recently traveled to the southern Chinese city of Shenzhen across the border from Hong Kong.
The H7N9 virus passes between birds, but cases in humans have so far not shown evidence of sustained human-to-human infection, according to the World Health Organization.
Hong Kong culled 20,000 chickens on Monday following the discovery on the H7N9 virus in a chicken at a live poultry market.