Hiker carries injured 280-pound man on his back, bringing him to safety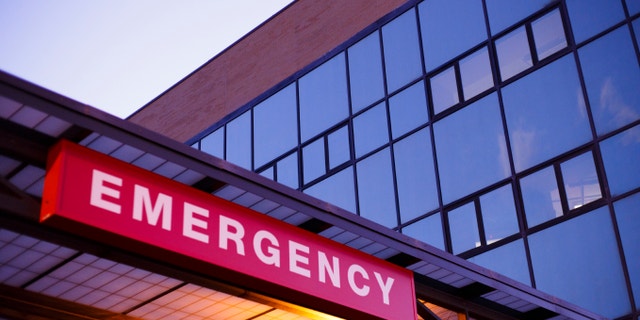 NEWYou can now listen to Fox News articles!
A personal trainer who was hiking in California on New Year's Day is making headlines this week after carrying a 280-pound man on his back after noticing the man had an ankle injury.
Dan Reardon and his girlfriend, Dina Zaky, spotted Mark Martinez about 2 miles into their hike to Escondido Falls in Malibu on Jan. 1. Although Martinez said he was OK when they offered help, Martinez's brother and Reardon got on either side of him and helped him down the trail, Fox 29 reported.
"I said, 'It's 2 miles to the road; it's clear you're struggling,'" Reardon, also CEO of Oxfordshire, England-based company FitnesGgenes, told Inside Edition.
Reardon first suggested Martinez try to hop on a jagged hiking trail, which would risk the stability of his other ankle but help expedite the trek so he could get to a doctor. Soon after, Reardon told Martinez he'd carry him on his back.
"He looked at me like I was crazy," Reardon told Inside Edition. "I'd put him down, rest for a second, and keep going. I did this for two miles. My girlfriend ran to get help. We knew we were going to need paramedics at the end of the trail."
After emergency services arrived, they diagnosed Martinez with a fractured ankle and fibula, and Martinez thanked Reardon and his girlfriend.
To celebrate the end of the hike, Reardon and Zaky headed to a local Hawaiian cuisine joint, where Reardon ordered a double order of Cajun fish tacos, according to Inside Edition.
"I was hungry!" Reardon told the news program.