High school football player dies after on-field collision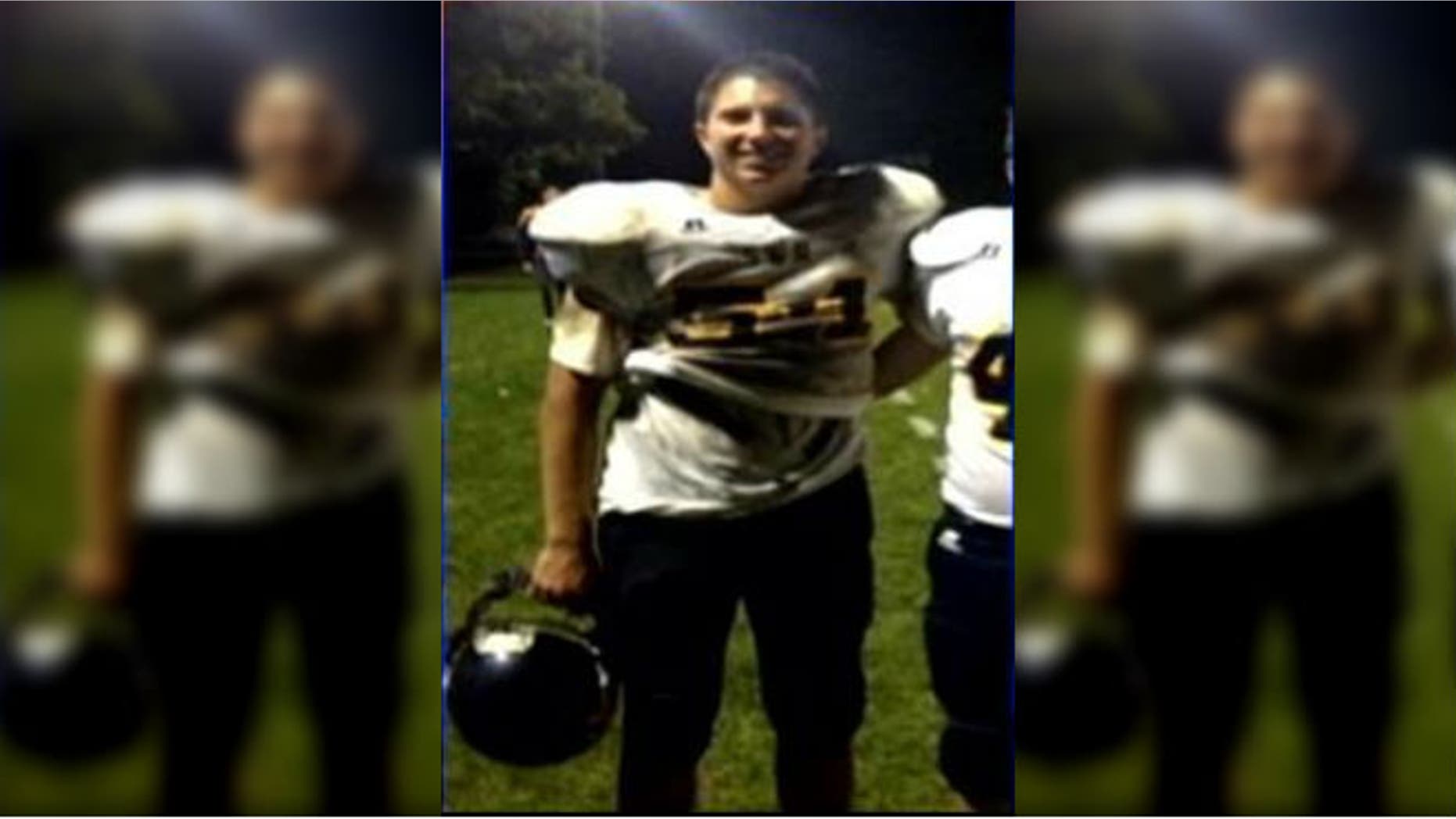 A high school football player has died after he collided with an opponent and collapsed during a game in New York.
Authorities say Tom Cutinella, 16, of Shoreham-Wading River High School on Long Island, died at a hospital Wednesday night after suffering a head injury during a game with John Glenn High School in Elwood.
A spokeswoman for the school districts tells Newsday that Cutinella had been in the intensive-care unit after undergoing surgery.
Suffolk County police say the collision happened about 6 p.m. Cutinella, a guard/linebacker, was injured during the third quarter of the varsity game.
Dozens of teammates, relatives and friends waited at the hospital for an update on his condition. As news of his death spread, two people fell to the floor weeping.
Cutinella is the third high school football player to die in recent days, according to ESPN. On Sunday, Demario Harris Jr. of Charles Henderson High School in Troy, Ala., died after collapsing on the field following a tackle. In North Carolina Friday, Isaiah Langston, of Rolesville High School, died after collapsing during pregame warm-ups.
According to the National Center for Catastrophic Sport Injury Research (NCCSIR), in 2014 so far there have been eight deaths related to high school football. In 2013, there were eight fatalities directly related to high school football, half of which occurred during competition. A direct fatality is one which resulted directly from participation in the fundamental skills of football. There were eight indirect fatalities — those caused by systemic failure as a result of exertion while participating in football activity or by a complication which was secondary to a non-fatal injury— amongst high school football players last year.
For the 2014 deaths, it is unknown how many were direct or indirect as full information isn't always available, Kristen Kucera, director of NCCSIR, told FoxNews.com.
"For long-term context, since about the past 25 years, the number has been yearly, a total less than 10 [deaths] per year for direct injuries and averaging about 5 over that whole period," Kucera said.
The Associated Press contributed to this report.