High School Athlete Loses Leg to Football Injury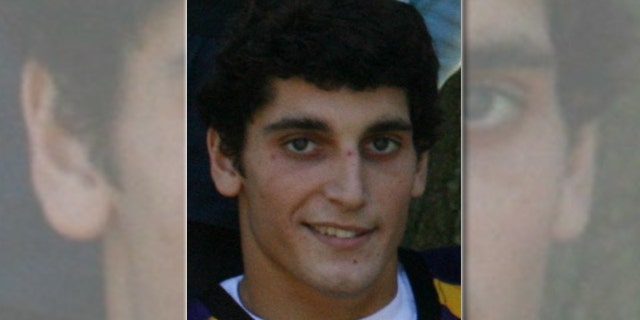 McLouth, Kan. – Playing tough on the gridiron was a way of life for Kansas high school football player Trevor Roberts – until he was stopped in his tracks by a life-changing injury.
On September 24, the McLouth High School senior suffered a compound fracture – also known as an open fracture – in his lower left leg, which means the broken bone pierced through his skin and protruded from his leg.
In order to heal the severe fracture, surgeons at Via Christi Hospital in Wichita inserted a titanium rod in Trevor's leg, but complications from the injury were just too great.
Nearly a week after that blow on the football field, the 17-year-old was rushed into emergency surgery at Kansas University Hospital where doctors amputated his left leg above the knee.
"There are two possibilities that lead to open fractures causing limb loss," Dr. Frank Alberta, an orthopedic surgeon at Hackensack University Medical Center in New Jersey told FoxNews.com. "The biggest category is infection and the second – which is much less common – would be a vascular injury or a problem with an artery."
In Trevor's case – gangrene had set in.
"If you don't have blood flow to the lower part of the limb, then the part of the limb that is lacking blood will become gangrenous," Alberta said. "If the infection can't be controlled or too much of the limb is infected, then the safest method to protect the patients' life sometimes is to remove the limb."
Injuries like Trevor's are quite common when it comes to things like car accidents and motorcycle accidents, Alberta said.
"They are usually very high-energy injuries, and we usually have a six hour window where as long as it's treated within those six hours, the chance of infection drops dramatically," he added.
Trevor underwent a third surgery on Monday where surgeons closed his leg wound. And he's doing so well – doctors may release him as early as Thursday.
"Everything is looking really good right now," Trevor's guardian, Jerrad Humerickhouse, told Lawrence Journal-World and News.
High school sports-related injuries account for 500,000 doctor visits and 30,000 hospitalizations each year, according to the Centers for Disease Control and Prevention, with football topping the list of the highest rate of injuries.
Click here to read more from Lawrence Journal-World and News.
The Associated Press contributed to this report.