High-Alcohol Energy Drink Sickens More Students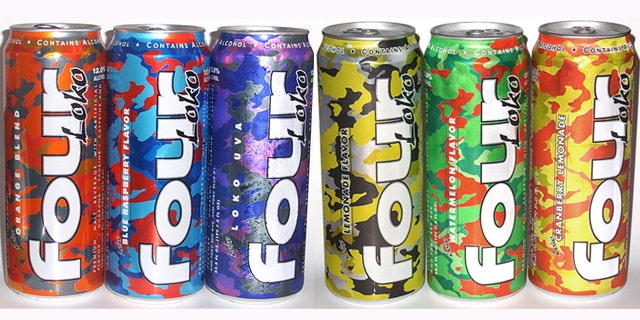 NEWYou can now listen to Fox News articles!
Central Washington University has determined that a high-alcohol energy drink under scrutiny nationwide is what sickened students at an off-campus party this month, prompting state Attorney General Rob McKenna to call for a ban on the beverage.
Nine students were hospitalized after the Oct. 8 party in Roslyn, where about 50 people had been drinking. Some students had blood-alcohol levels ranging from 0.12 percent to 0.35 percent after consuming cans of the drink called Four Loko, CWU President James L. Gaudino said at a news conference Monday. Other students mixed the drink with additional alcohol, he said.
McKenna said his office would lead an effort to ban such caffeinated malt liquors this year after a previous proposal died in the state Legislature.
"It's time to bring an end to the sale of alcoholic energy drinks," McKenna said. "They're marketed to kids by using fruit flavors that mask the taste of alcohol, and they have such high levels of stimulants that people have no idea how inebriated they really are."
McKenna said he wants to lead a national push to restrict the sales of the drinks.
Four Loko is made by Phusion Projects Inc., of Chicago. It comes in several varieties, including fruit punch and blue raspberry. A message left with the company was not immediately returned.
A 23.5-ounce can of Four Loko sells for about $2.50 and has an alcohol content of 12 percent, making it comparable to drinking five to six beers. The caffeine in the drink can also suspend the effects of alcohol consumption, allowing a person to consume more than usual, officials said.
All the students who were hospitalized were freshmen ranging in age from 17 to 19, and they were inexperienced drinkers, Gaudino said. A female student nearly died, he said.
The students have recovered and are back in classes. CWU Police Chief Steve Rittereiser said the investigation into the source of the alcohol continues.
Gaudino said Central Washington University is banning the drink on campus and reviewing its educational programs about such drinks.
Four Loko has recently come under scrutiny elsewhere. Last month, 23 intoxicated students were hospitalized over the span of a few weeks at northern New Jersey's Ramapo College after drinking Four Loko, prompting the college's president to institute a ban. Another four students got sick in New York, university officials said.
RELATED: College Students Hospitalized After Downing Alcoholic Energy Drink
Washington Gov. Chris Gregoire issued a statement Monday saying she supported a measure to ban caffeinated malt liquors that died in the Legislature last year. The bill, requested by the state's liquor board, didn't make it out of the Senate rules committee.
Gregoire called on the liquor board to continue working on a "solution."
Mckenna said his office would review the marketing of such drinks, particularly to minors, to determine if it violates consumer protection laws.
The state previously raised concerns with the nation's two largest brewers, MillerCoors LLC and Anheuser-Busch InBev NV, about similar drinks, he said.
"We never brought a lawsuit against them because they acted like good corporate citizens and removed the products," he said.