Heroin, prescription pain pill top drug threat in US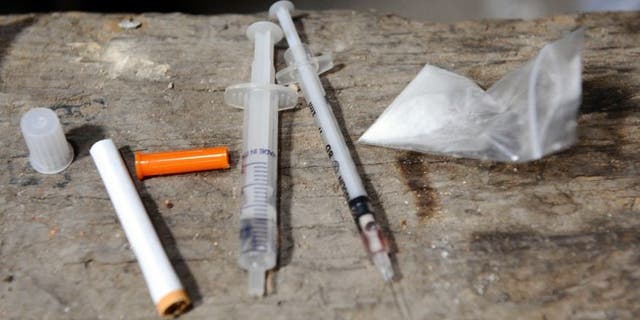 Heroin and prescription pain pills are among the top drug threats in the U.S., according to the Drug Enforcement Administration's latest drug threat assessment Wednesday.
Chuck Rosenberg, the DEA's acting administrator, said there were more than 46,000 drug overdoses in 2013. About half were from prescription drugs and about 8,000 more from heroin, he said.
"Sadly this report confirms what we've known for some time," Rosenberg told reporters.
The DEA's 2015 National Drug Threat Assessment found that heroin is most popular among drug users in the Northeast and Midwest, though availability of the potent street drug has increased across the country and use rose by about 50 percent between 2013 and 2014.
Seizures of the drug nearly doubled between 2010 and 2014, from 2,761 kilos to 5,013 kilos.
Rosenberg said the U.S. heroin market is supplied largely by Mexico's powerful and violent drug cartels.
Methamphetamine, also supplied by Mexican drug cartels, was listed as another top drug threat by the DEA.
One positive trend, Rosenberg said, was the declining use and availability of cocaine. In 2014, cocaine availability stabilized at "new normal" levels "well below availability levels observed prior to 2007." That was the first year that drug agents noted a significant decline in cocaine availability.