Here's how a woman can change her biological clock: study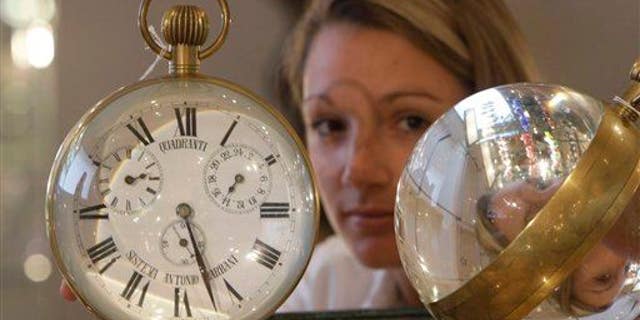 Ladies, you know your biological clock—the one that "ticks" away as you start feeling like it might be time to reproduce? Well, it turns out the sound of an actual ticking clock can speed up your reproductive timing, making you want to have babies earlier, according to a new study published in Springer's journal Human Nature.
Researchers asked men and women questions about their reproductive attitudes—things like when they'd like to marry and have kids and how much they'd be willing to alter their "requirements" for a mate in order to start a family earlier—and they found that the sound of a ticking clock influenced women's answers, possibly because it made them think about the passage of time.
"The very subtle sound prime of a ticking clock changed the timing with which women sought to have children and the traits they sought in potential partners—both central aspects of women's mating-related psychology," says one of the lead researchers.
Women who grew up in lower socioeconomic areas were particularly affected, wanting to get married and start families even earlier—and placing a lower priority on their mate's status and earning potential—than women who were raised with more resources.
Not surprisingly, men, who can typically father children well into their later years, were not affected by the clock sound. As Jesse Singal notes in New York, "all sorts of subtle cues can affect how people answer questions," but this result is still "kinda weird." (Click to read about why some doctors don't think freezing your eggs is a good idea.)
More From Newser