Herbal supplement kratom contains opioids, regulators say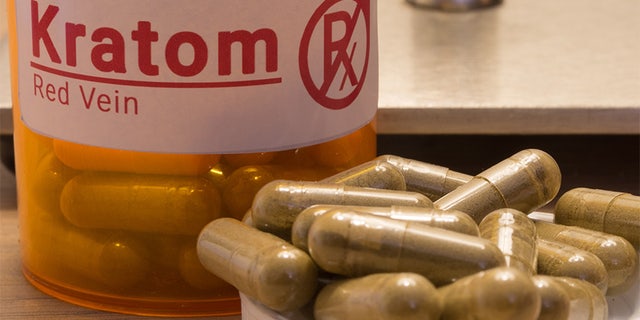 U.S. health authorities say an herbal supplement promoted as an alternative pain remedy contains the same chemicals found in opioids, the addictive family of drugs at the center of a national addiction crisis.
The Food and Drug Administration analysis, published Tuesday, makes it more likely that the supplement, kratom, could be banned by the federal government.
The FDA also said it has identified 44 reports of death involving kratom since 2011, up from 36 reported in November.
Sold in various capsules and powders, kratom has gained popularity in the U.S. as a treatment for pain, anxiety and drug dependence. Proponents argue that the substance is safer than opioid painkillers like OxyContin and Vicodin, which have contributed to an epidemic of drug abuse. More than 63,000 Americans died in 2016 from drug overdoses, mostly from opioids.
FDA Commissioner Scott Gottlieb reiterated that there are no FDA-approved medical uses for kratom, which is derived from a plant native to Southeast Asia.
"Claiming that kratom is benign because it's 'just a plant' is shortsighted and dangerous," Gottlieb said in a statement. "It's an opioid. And it's an opioid that's associated with novel risks because of the variability in how it's being formulated, sold and used recreationally."
FDA scientists analyzed the 25 most common chemical compounds in kratom and concluded that they behave like those found in opioids including morphine.
Kratom remains legal under federal law. But FDA inspectors have been seizing and destroying shipments at international mail facilities for months.
The FDA has submitted its review to the Drug Enforcement Administration, which is considering whether to place kratom in the same category of illegal drugs as heroin and LSD. The agency was poised to take that step in the summer of 2016, but delayed a decision after a flood of public complaints, including a letter signed by 62 members of Congress and a protest at the White House by kratom supporters.
There is no timeframe for the DEA's final decision.