Help Wanted: Woman Seeks Sugar Daddy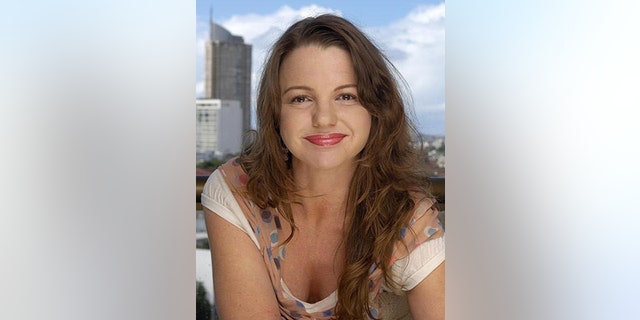 Holly Hill was depressed and nearing bankruptcy – she had just broken up with her wealthy lover, a man she naively thought would leave his wife to spend the rest of his life with her.
A former psychologist, Hill even quit her job to be at John's beck-and-call. When he dumped her, she was left penniless and alone, unable to pay her rent.
"I fell in love with John and he tore my heart out," said Hill, 43, who lives in Sydney, Australia. "He was the first powerful man I met. I was head over heels in love with him."
So Hill decided her heart would not be broken again, despite the fact that she wanted a man to take care of her. She still had needs, after all.
Love? No way. She didn't want a lover. She wanted a sugar daddy.
VIDEO: 'The Sugar Daddy Is Back'
So she took out a help-wanted ad.
"Sugar Daddy sought by attractive, educated, well-spoken, 35-year-old professional woman. I live in a unit with fantastic skyline views to the harbor. The block features very discreet and secure undercover parking, although I have a car and am prepared to travel to surrounding suburbs. …I am single and don't have any children. I am a fabulous cook and can provide gourmet meals should you require them. …I LOVE sex and there's not much I don't enjoy. I also give a great massage! I will require a generous weekly allowance in return for all of the above."
Hill had numerous replies to her ad; so many in fact, she had to start interviewing potential candidates. The thrill of being in control after such a devastating heartbreak made her feel empowered and erotic.
For centuries, younger women have gravitated toward older, wealthy men who could buy them expensive things and give them sex in return.
In today's 'cougar'-filled society, "sugar mamas" are becoming more popular, but these "sugar" connotations don't have to be negative, said Dr. Ian Kerner, a New York City-based sex therapist.
"I think 'sugar daddy' is a really negative term," Kerner said. "Until very recently, we were a society based on strict gender rules and women didn't have nearly the same opportunities to work, build careers and make money. …In today's society, 'sugar mamas' are quickly catching up with 'sugar daddies,' and I think there will always be people who are attracted to members of the opposite sex who are older and more successful and affluent. But that doesn't mean that these relationships aren't filled with love and respect – they often are."
However, Kerner, who has never treated Hill, said he has a problem with women who use sex as an easy way to make money.
"An intelligent woman who decides to seek out a sugar daddy to take care of her instead of trying to take care of herself is basically choosing a form of prostitution," Kerner said. "It's an extremely cynical, lazy way to live life, and whereas finding a man who's willing to cheat is like shooting fish in a barrel, the kind of man she'll ultimately attract will be bottom of the barrel."
Hill found herself forming real relationships with the men she employed over the next several months. When each 'job' ended, she felt confused, much like she did when John had broken up with her.
Critics may call what Hill did a form of prostitution, but sexologist and sex educator Dr. Logan Levkoff argues that prostitution is not based on friendship or exclusivity.
"We are quick to judge or label other relationships if they don't look like ours," said Levkoff, who is based in New York City. "But it doesn't make it wrong. If it works for both people, then it's a success."
Hill, who kept a diary, which later became her book, "Sugarbabe," learned a few life "lessons" along the way.
"The main thing I learned is that monogamous men are heroes and cheating men are normal," Hill said. "And, couples who are lucky enough to have exclusive relationships have something that is very scarce, and unfortunately is beyond reach for most of us."
Ultimately, Hill decided to forgo the sugar daddy relationship in exchange for a real boyfriend, whom she doesn't expect to be faithful. What she does expect him to be, is honest.
"We practice negotiated infidelity," Hill said. "It's not an open relationship, that's the best way to explain it. I acknowledge that he has a higher libido, and we negotiate for sex outside of the relationship. But there are rules."