Healthy and delicious sugar-free holiday recipes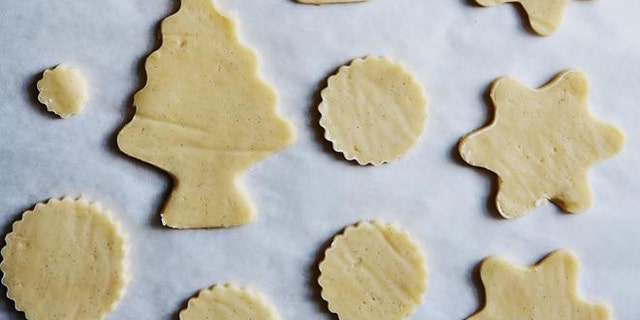 The holidays aren't the same without some sweetness but that doesn't mean you need to dive into a sugar coma from Halloween through New Year's. You can enjoy the sweetness of the foods you love while cutting the sugar and eating naturally sweetened foods with Stevia In The Raw, a natural sugar replacement, to curb your cravings and keep you satisfied well through January.
Did you know you can make healthy holiday desserts (that taste sweet and delicious) with ingredients such as pumpkin puree, dried fruits, nuts, seeds, stevia, cocoa powder, ground cinnamon, nutmeg, allspice and more?
If you're looking to make a tasty recipe to serve at your holiday gathering and you know everyone is trying to eat healthy, you can create amazing flavor without dumping a bag of sugar into your pie! Many of my clients don't realize that there is hidden sugar in everything from bread to cranberry sauce.
You might think you're eating "healthy" but when you look a bit closer, you'll see that there is hidden sugar in just about everything you put into your mouth today from your breakfast yogurt to your pickles at dinner.
I know this might sound shocking, but it's true. I have so many clients looking to make it to January 2 without putting on 10 pounds from indulging in treats and appetizers at their holiday parties.
The good news is that it's easier than you think. Here are a few tips to get the sugar out of your lifestyle this holiday season- or at least cut down on it as much as you can- so you can keep your immune system healthy, your skin glowing and your body energized with whole foods.
1. Sweeten up your water with fresh lemons, limes, oranges, fresh mint and stevia.
2. Add applesauce and pumpkin puree to your baked goods for a moist texture and added sweetness.
3. Reach for ground cinnamon, nutmeg, allspice and other spices to add sweet flavor to everything from your breakfast oatmeal to your pudding for dessert.
4. Add fresh lemon and orange zest to lunchtime salads and evening whole grain dishes to add a touch of sweetness. Drizzle some of the fresh lemon and orange juice on top, too, for added flavor.
5. Add stevia to your tomato sauce (in place of sugar) for holiday main dishes.
6. Add fresh herbs such as basil, rosemary, thyme and sage to your whole grain and protein entrees to add a pop of flavor.
7. Swap stevia for white sugar in your holiday baking recipes such as cookies, breads, muffins, scones, etc. Stevia In The Raw has a cup for cup baking stevia that can be used in place of sugar in baking recipes!
And here is a tasty recipe for you to enjoy this holiday season.
Chocolate Pots de Crème
Serves 8
? 1 cup almond milk
? 1 cup whipping cream
? 3 large eggs
? ¼ cup plus 1 Tbsp. Stevia In The Raw Bakers Bag
? 2 tsp. vanilla extract
? 1 package semisweet chocolate baking bar, chopped
? Handful of fresh raspberries
In a medium bowl, whisk almond milk, ½ cup of the cream, the eggs and the Stevia In The Raw until smooth. Transfer to a saucepan and cook over medium-low heat until thick and reads 160 degrees F with a thermometer, stirring often. Do not bring to a boil. Remove from the heat, add vanilla extract and chocolate and mix until smooth. Transfer to 8 small bowls and place in the refrigerator for 2 hours or until chilled. Before serving, whip the remaining ½ cup whipping cream with remaining 1 Tbsp. Stevia In The Raw until stiff peaks form; top each bowl with the whipped cream.
Serve with raspberries and mint leaves.