Healthcare Reform in Massachusetts Boon for Latinos, but Problems Remain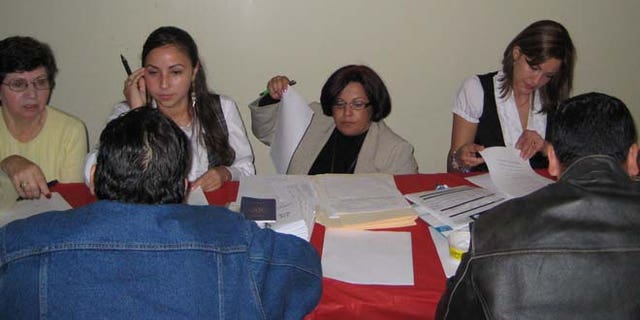 Clara López, a mother of two, said her life changed the day she finally got health insurance.
Originally from the Dominican Republic, López obtained health insurance in 2006 – the year healthcare reform was passed in Massachusetts.
"It's definitely a huge relief," she said. "It gives me a sense of peace knowing that if I get sick, I'm covered."
López received help from Health Care For All, a non-profit organization that was one of the biggest proponents pushing for passage of the law. Among other benefits, she said the group's Spanish help line was indispensable to her getting coverage. She subsequently referred at least four people to it.
That experience is just one example of what researchers found in a study on Latinos and health insurance coverage in Massachusetts. The study revealed that more Latinos in Massachusetts have health insurance and a primary care physician as a result of healthcare reform, but that certain disparities, particularly between English and Spanish-language dominant Latinos, still exist.
Conducted by the Boston-based JSI Research and Training Institute, the study, published in August, also found that community-based organizations play a key role in Latinos being able to apply for and maintain health insurance coverage.
"I think the study very much illustrated the glass half-full, half-empty approach to health reform in Massachusetts and I think it extends to the federal level," said Brian Rosman, director of research at Health Care for All and one of the study's co-authors.
"For the Latino community, they have been the biggest winners under healthcare reform," he added. "It's been greater for Latinos than any other group, and that is because they start off at the worst place."
According to a Gallup poll, 38.9 percent of Latinos nationwide were without health coverage in 2010, down from 39.9 percent without coverage in 2009. The JSI study reported that in Massachusetts, among all ethnic groups, health insurance coverage increased after healthcare reform, from 88.3 percent in 2005 to 93.9 percent in 2009.
But the increase among Latinos – the state's largest minority group – was more than double that experienced by non-Hispanic whites.
Latinos tend to be more uninsured than other groups because they typically work for industries that don't provide healthcare benefits, are generally younger and take more chances, said Dharma E. Cortés, a co-author of the JSI study and senior research associate at The Mauricio Gastón Institute for Latino Community Development and Public Policy based at the University of Massachusetts Boston.
The JSI study relied on data from a 2009 telephone survey called the Massachusetts Behavioral Risk Factor survey, on interviews and focus groups, and on data from a study on Latinos and healthcare reform done by Cortés.
It did not include the immigration status of the participants; healthcare reform does not include coverage for the undocumented.
To that end, the JSI study also found that Latinos felt intimidated by the healthcare enrollment process.
"A lot of people didn't know where they could go to see what their options were and it seemed to me from my interviews that a lot of people would not read the fine print," Cortés said.
And that's where the community-based organizations step in, said the study's authors.
Rosman said the Massachusetts model could work nationwide by, among other things, focusing on funding community-based groups that in many ways serve as a lifeline for Latinos and others to get coverage.
But the state's funding for outreach groups was eliminated for the fiscal year beginning July 1 and is slated to expire at the end of December.
"We think this would be a huge blow and from the Latino enrollment point of view would put us behind," Rosman said.
There are other programs, such as the Latino Health Insurance Program, or LHIP, that rely on private funding and personal donations. Milagros Abreu, its director and founder, said that since her program started in 2006, it has helped enroll 5,000 people in health insurance coverage.
Despite the program's success, there are still many Latinos who do not have coverage mainly due to a lack of information, Abreu said. Those looking to implement national healthcare reform should look beyond just providing insurance coverage.
"One of the areas that needs to be worked on is access to primary care and the management of chronic illness," she said. "We can't just limit coverage to the emergency room."
For people like López, the main issue lies in educating Latinos on what their options are.
"The key is to help guide Latinos," she said. "They are uninformed because of the language, because of fear, and because they don't know the system."
Tanya Pérez-Brennan is a freelance journalist based in Boston. She can be reached at tpb775@yahoo.com.
Follow us on twitter.com/foxnewslatino
Like us at facebook.com/foxnewslatino