'Heading' in soccer may lead to concussion symptoms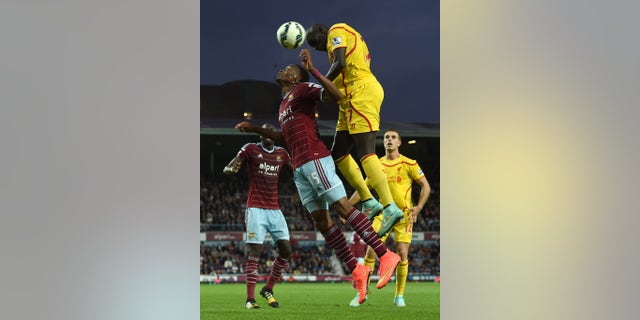 Purposely "heading" a soccer ball may lead to concussion symptoms despite research suggesting those issues mainly arise from accidental knocks to the head, according to a new study.
While amateur soccer players were at an increased risk of concussion-like symptoms from colliding with each other and objects, they also had an increased risk for those symptoms if they often used their head to hit the ball - an action known as heading.
The new study can't say heading leads to brain damage or other issues down the road, however.
"There is enough here to say there may be risk," said senior author Dr. Michael Lipton, a neuroradiologist and neuroscientist at the Albert Einstein College of Medicine and Montefiore Health System in New York City.
"We're reporting on effects in the very short term," he told Reuters Health. "These are really immediate symptoms. This paper does not address the long term consequences."
Soccer is the most popular sport in the world, Lipton and his colleagues write in the journal Neurology. Recent research suggested concussion-like symptoms among young soccer players were caused by accidental collisions - not heading.
For the new study, the researchers recruited adult amateur soccer players living around New York City to take part in a large study known as the Einstein Soccer Study. Part of the study included online surveys that asked how often the participants played soccer over the past two weeks, how often they head the ball, if they took any hits to the head and if they experienced any negative symptoms like pain, dizziness and unconsciousness.
Overall, 470 surveys were completed by 222 participants in 2013 and 2014. The participants were between ages 18 and 55, and about 80 percent were men.
The researchers found that 37 percent of men reported accidental hits to the head. Men headed the ball an average of 44 times during a two week span. Women headed the ball an average of 27 times over the same length of time, and 43 percent reported unintentional hits to the head.
About 20 percent of participants reported moderate to severe concussion-like symptoms.
Compared to those who reported the least amount of accidental hits to the head, the participants who reported the most were about six times more likely to experience symptoms.
After adjusting for accidental hits, the researchers found those who were heading the ball the most were more than three times as likely to experience those symptoms as those who reported doing it the least.
"There is not enough information here to say that heading is universally evil or causing people to be brain damaged," said Lipton. Ultimately, he said, it would be good to know if heading does lead to cognitive problems years later, and if that could somehow be prevented.
"I think what we need to try to understand is if continuous heading is contributing to the long term problems of dementia or are they an epiphenomenon - something that happens but doesn't cause any trauma or injury," said Dr. Jeffrey Bazarian, a professor of emergency medicine at the University of Rochester Medical Center in New York.
Concussions in soccer are understudied, compared to football, said Bazarian, who was not involved with the new study. Technology advances such as sensors that measure hits to the head will make research easier in this area.
"We're going to see a profusion of information that's going to be really helpful," he said.