He beat cancer, then it took his wife and son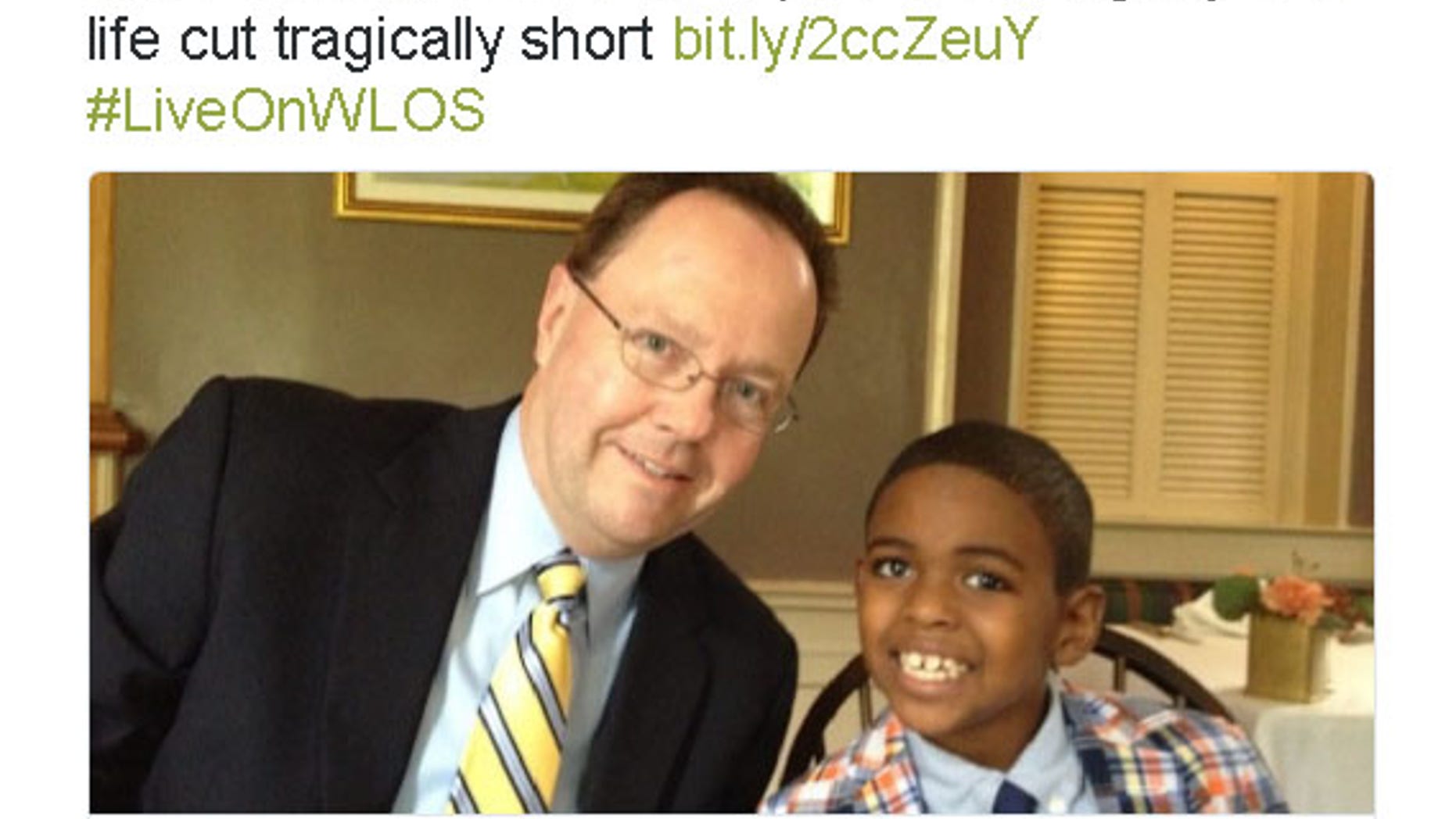 Jay Siltzer survived cancer, twice—but years later, the disease took both his wife and his young son away from him. The WLOS morning news anchor was diagnosed with testicular cancer in 1999; he beat it, but it returned, and doctors told him the chemotherapy he needed would make it hard to have children.
He married his then-girlfriend, Kelly, in 2000, and after trying to have a baby for years, they adopted Malachi, a 1-year-old from Ethiopia whose mother had died.
When the boy was 3, Kelly was diagnosed with a rare type of leukemia, and she died three years later, in 2014. Then, last November, Malachi got a headache.
The North Carolina second-grader ended up being diagnosed with a brain tumor, and fought through two brain surgeries and chemotherapy. But the cancer came back and spread, and last week, the 8-year-old died.
Hundreds attended his funeral, WLOS reports. Now, Siltzer says, "I think it's clear why [Kelly] went first—to be there for him." He adds that Malachi "was confident that he was going to heaven, and he knew he was going to see his mom there." Siltzer took his Facebook posts about his adventures with Malachi over the years and turned it into an e-book, The Book of Malachi, which he self-published after Kelly died and while Malachi was already fighting brain cancer.
But "don't feel sorry for any of us," the book says. "This book is not about sorrow, but rather the joy and laughter that arise from everyday life. Malachi has brought me unending happiness through his outrageousness." (A family has lost three children to the same inherited disease.)
This article originally appeared on Newser: Cancer Kills Wife and Son of Two-Time Cancer Survivor