Hawaii reaches milestone in fighting dengue fever outbreak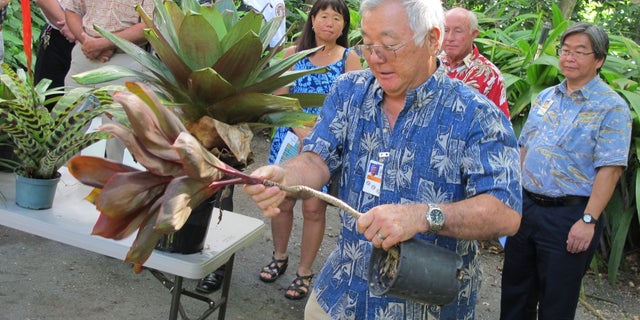 HONOLULU (AP) -- Hawaii officials say they have reached a milestone in controlling the state's dengue fever outbreak now that 30 days have passed since the last known infected person was contagious.
"As we celebrate this milestone today, I think it's critical that everyone understand this is not the end," said Virginia Pressler, director of the state Department of Health.
Hawaii welcomes 200,000 visitors per day, and the state's residents travel to places where dengue fever and the Zika virus - spread by the same mosquitoes - are endemic, Pressler said in a news conference Wednesday.
"This is just the beginning of a new phase where we need to be prepared every day for a new mosquito-borne disease outbreak," she said.
Hawaii Tourism Authority CEO George Szigeti said the timing of the announcement before the state's peak tourism season was ideal.
"We are open for business," Szigeti said. "Travelers can book Hawaii with confidence and without hesitation."
But some health officials are concerned about having adequate resources to combat potential future outbreaks of dengue fever or the Zika virus because lawmakers are approving less money to rebuild the state's mosquito-fighting team than Gov. David Ige requested.
The state's mosquito-control staff was cut during the economic downturn, from 56 employees in 2009 to 25 positions in 2016. Ige had requested money to hire 33 new people, but state budget negotiators last week approved enough for only 20 new hires.
"The department's a little concerned about having enough resources to be able to respond to the continuing threats," said Janice Okubo, spokeswoman for the Department of Health.
State and county crews are continuing mosquito surveillance and cleanups. They recently worked with a Big Island property owner to remove more than 1,000 tires, which can be breeding grounds for mosquitoes, said Darryl Oliveira, administrator of the Hawaii County Civil Defense Agency.
"We're always vulnerable to these types of threats, and although we're seeing a decline in the number of cases ... by no means are we out of the clear," Oliveira said.
Hawaii has been in a state of emergency to fight mosquito-borne illnesses since February. Ige said the dengue outbreak helped the state prepare for future health emergencies.
There have been 263 confirmed dengue fever cases in Hawaii since September.