Having 'the golden blood' can be dangerous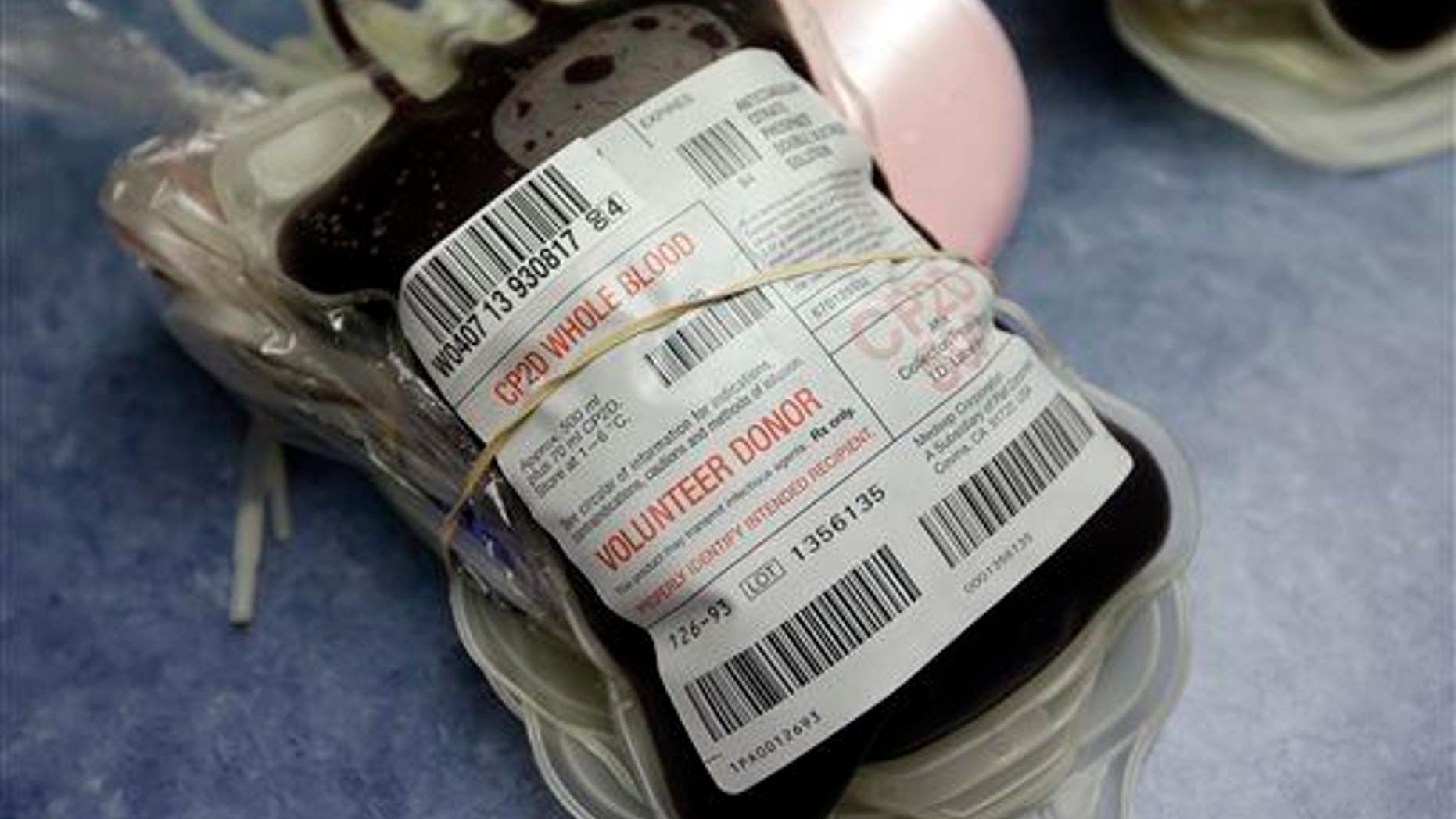 When it comes to blood types, you may know A, AB, B, and O—but those larger groups actually contain millions of different varieties. That's because the surface of our blood cells are coated with antigens—up to 342 of them.
Whether you have certain ones determines your full blood type. And in 1961, scientists stumbled upon a new blood type they thought impossible: one called Rh-null, meaning it's lacking all 61 antigens in the Rh system.
In the 49 years that followed, only 43 people on the planet had been IDed as Rh-null. One of them is a Swiss man named Thomas, Mosaic reports.
As the Smithsonian noted in June, there are fewer than 10 active Rh-null blood donors in the world. That means injury poses a major risk for Thomas, but it also means that he has the power to save lives.
Rh-null blood can be accepted by anyone with a rare blood type in the Rh system, making it "the golden blood," says a doctor. International donations are, however, often hampered by bureaucracy.
"You would not imagine how difficult it is when you have to import or export rare blood," the doctor notes. In some cases, it's just not possible (the article cites a UAE hospital that won't take blood from non-Gulf states, for instance).
What's more, since most countries don't want to encourage risky donations, they're typically not paid for—Thomas has to fund his own travel to France where he donates twice yearly; unlike his own country, it has frozen blood banks.
But his blood doesn't always stay there. As Mosaic notes, one unit was recently shipped back to Switzerland, where it saved a child's life. (Earlier this year, a "ghost white baby" was born without most of her blood.)
This article originally appeared on Newser: What It's Like to Have the 'Golden' Blood Type
More From Newser