Harvey first responder contracts flesh-eating bacteria infection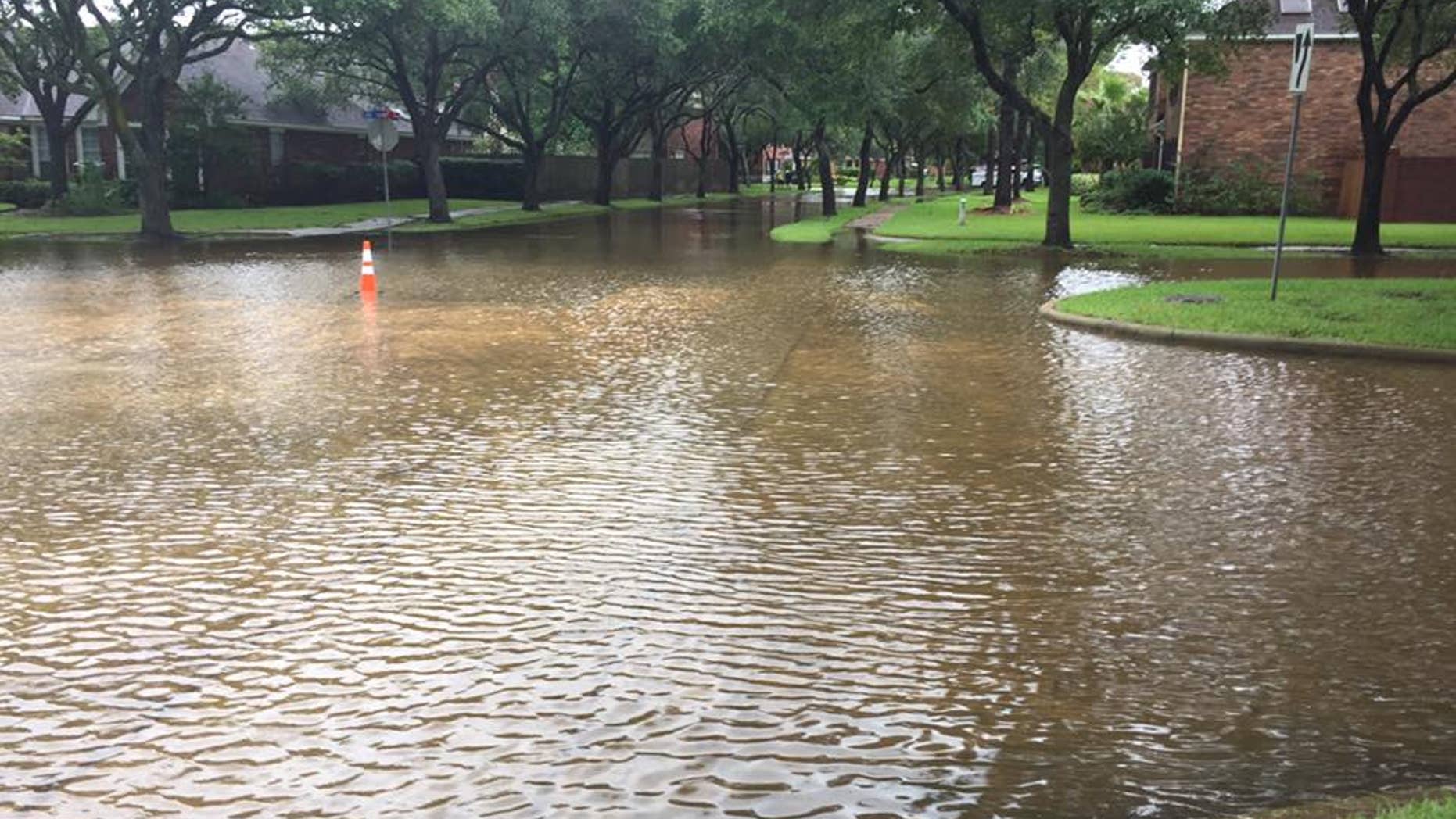 A Hurricane Harvey hero is recovering from multiple surgeries after he contracted a flesh-eating bacteria infection during rescue efforts. J.R. Atkins, a former medic and firefighter in Missouri City, Texas, hopped into a kayak last week and set off to check on neighbors after the Hurricane hit.
In a lengthy Facebook post on Sept. 6, Atkins described his medical ordeal that started with a small bite on his left arm.
"Wednesday 7 a.m. wake up to more swelling across my arms. Take pictures for medical advice and antibiotics ordered," Atkins posted.
MISSOURI COUPLE WARNS OF TAINTED ALCOHOL AFTER MEXICO HEALTH SCARE
He said that by later that morning he noticed the swelling had crossed over onto his wrist and was working its way down his hand so he went to an urgent care clinic, where staff told him to get to the emergency room immediately. Atkins was admitted to Houston Methodist in Sugar Land and landed in the intensive care unit after he lost feeling in his pinky and his blood pressure dropped.
Atkins was seen by an infectious disease specialist, and underwent several surgeries to remove the necrotizing fasciitis bacteria. He told KPRC that sepsis had started to set in and he likely would have died if he didn't seek immediate help.
WOMAN IN A COMA WITH BRAIN CANCER GIVES BIRTH TO 24-WEEK-OLD BABY
"If it wouldn't have been for the nurses here at Methodist, I probably would have not been able to make it through it," Atkins told KPRC. "What I would like people to understand dis that I went out in storm water, I didn't go out in sewage, so if you look at what's going on in Houston and you look at the draining issues … there's way worse stuff out there."
According to the Sept. 6 post, Atkins was hoping to be discharged from the hospital this week.