Ham-and-cheese choking episode turns into life-or-death nightmare for teen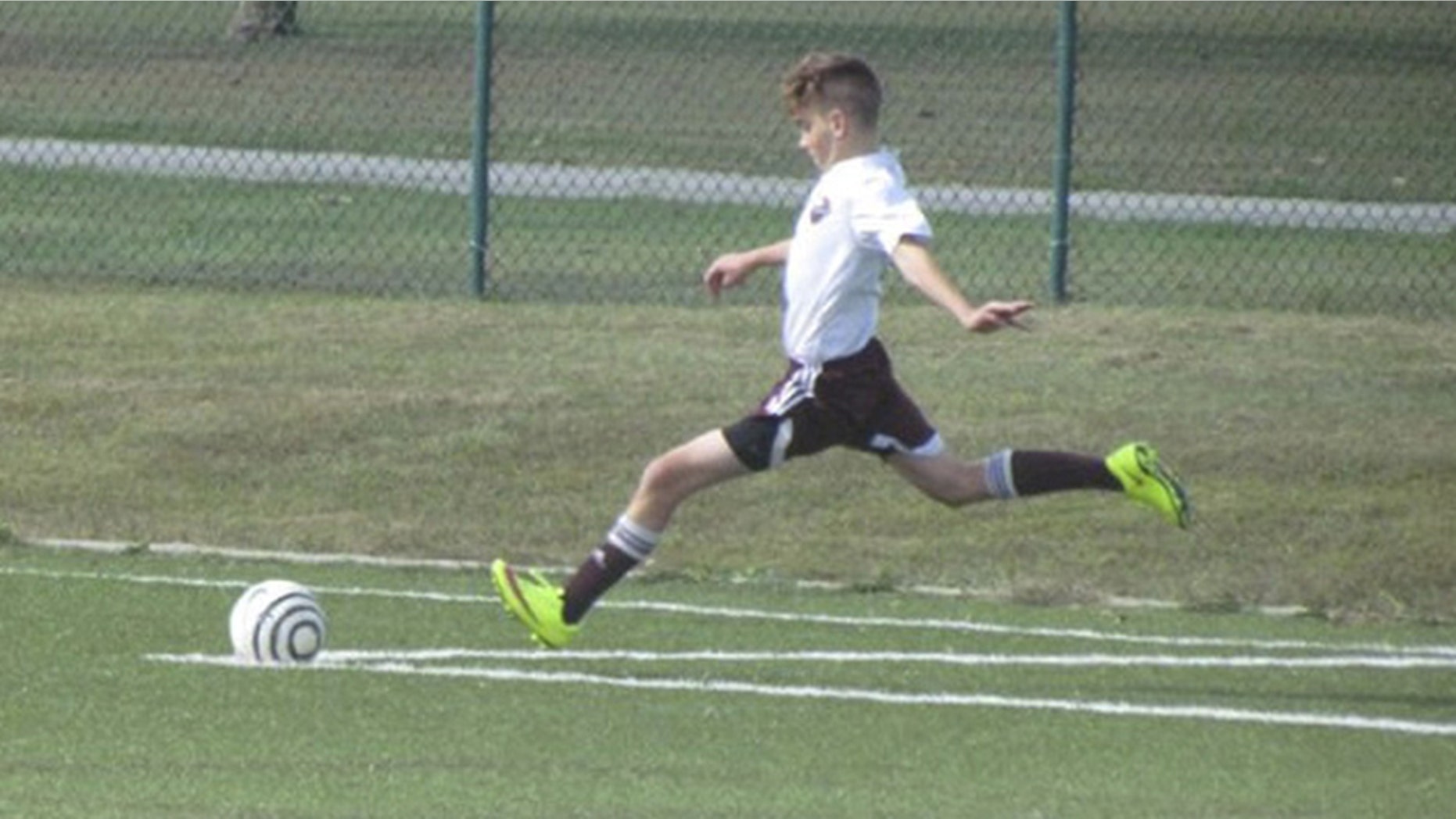 A 14-year-old boy from Kaiser, Missouri spent 106 days fighting for his life after a scary episode with a plain old ham and cheese sandwich.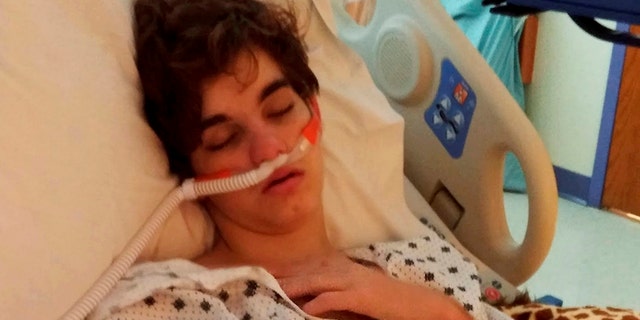 Alec Hebblethwaite was rushed to the hospital with acute chest pain after he started choking on the bread as he was eating between soccer games back in May.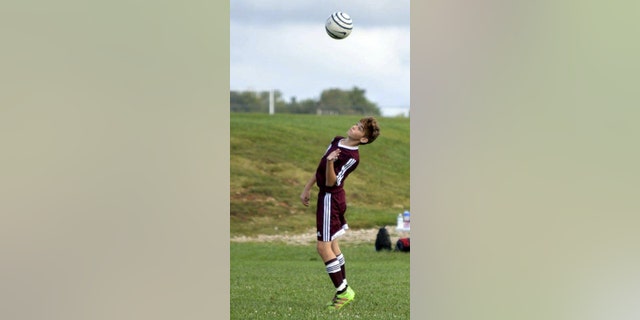 After months in the hospital and exhaustive exams, doctors ended up discovering the strange episode was really masking an underlying disease called eosinophilic esophagitis.
The boy was saved after several operations and weeks in intensive care — but for the rest of his life he will have to a strict diet of soft foods.
INDIANA GIRL NEARLY CHOKES ON FIDGET SPINNER, FIREFIGHTER SAYS
Thirty-five year old mother, Kasey Hunter told news service SWNS, "To stand there and look at your kid and there is nothing you can do for them... You just want to take it all away but you're not able to"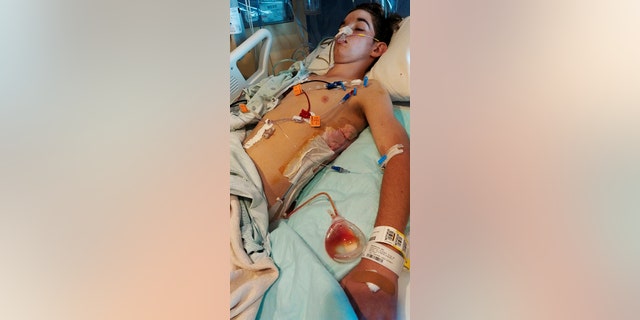 When surgeons decided to repair the esophagus, they discovered it was ripped so badly it had developed sepsis, a dangerous syndrome that could shut down organs. They immediately closed him up and transferred him to Children's Mercy in Kansas City.
Alec spent the entire summer in intensive care fighting to get rid of the nasty infection.
Physicians in the pediatric intensive care unit inserted a chest tube and drain and later removed his gallbladder, which was also infected.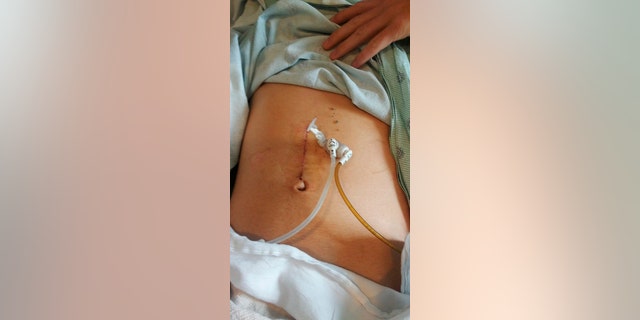 "I don't remember most of my time in hospital," he recalled, "but there was a time when I wasn't able to walk, which was very scary.
"I knew things like this could happen but I didn't ever think it would happen to me," he said.
STIFLED SNEEZE RUPTURES MAN'S THROAT, MEDICAL STUDY
ENCOURAGES SNEEZERS TO LET IT ALL OUT
Alec was finally discharged from the hospital in September, but it wasn't until November he was diagnosed with the rare condition.
According to the Mayo Clinic, eosinophilic esophagitis causes white blood cells to build up in the lining of the tube connecting the mouth and stomach, which can lead to tearing and choking.
Alec still goes to the hospital every few weeks to get a balloon inserted into his esophagus to stretch it, so he doesn't choke.
Looking back, the boy's mother says she first suspected something was wrong when her son threw up blood in April after eating a cracker.