Gwyneth Paltrow doesn't care if you think her health advice is weird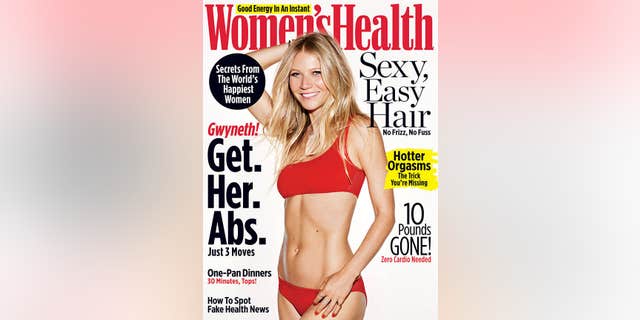 NEWYou can now listen to Fox News articles!
Gwyneth Paltrow is at it again.
The actress, mom and lifestyle guru graces this month's cover of Women's Health magazine, for which she sports an athletic, red-hot bikini and rock-hard abs.
5 TRENDY HEALTH FOODS THAT AREN'T WORTH YOUR MONEY
In her cover story, Paltrow reveals she's launching a new supplement line, Goop Wellness, under her multimillion-dollar empire, Goop, and that she recently completed an eight-day goat-milk-only cleanse. She also reiterated her commitment to exercise, which celebrity trainer and longtime friend Tracy Anderson continues guiding for her.
"I like feeling good, and I know I feel my best when I exercise," she told Women's Health. "But it depends on the day — I definitely don't always feel like doing it. I've made it a habit, just like brushing your teeth. That's how you have to look at it."
THE TRUTH BEHIND THE WACKIEST CELEBRITY HEALTH TRENDS
Although some of Paltrow's past health advice — placing jade eggs in the vagina and vaginal steaming, among other suggestions — have been scrutinized for being ineffective and even dangerous, she vowed her new supplement line would aim to eliminate heavy metals and parasites in the body.
"I'm knee-deep in figuring out ways to clear them from the body, looking at all sorts of potentially weird modalities," she told Women's Health.
FOLLOW US ON FACEBOOK FOR MORE FOX LIFESTYLE NEWS
And despite experts warning against cleanses — which aren't necessary because the liver already clears the body of toxins — as well as supplements, which may be more harmful than helpful and aren't federally regulated, Paltrow further assured Women's Health readers her new line wouldn't be just "making your pee more expensive."
She also dismissed her critics, suggesting she doesn't mind if even her own readers think her advice is strange.
"When you're at the forefront of something that's new, people can get really reactive, 'This is crazy! Why are you doing this?'" she told the magazine. "Then, five years later, everyone's fine with it.'"