GSK shingles vaccine remains effective after 4 years: study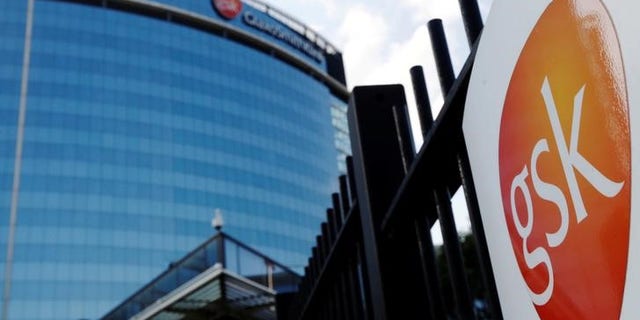 NEWYou can now listen to Fox News articles!
GlaxoSmithKline's experimental vaccine to prevent the intensely painful condition known as shingles remained 90 percent effective in people over age 70 even four years after receiving the injection, according to data published on Wednesday.
In clinical trials, GSK's Shingrix has shown greater protection for older recipients than what has been demonstrated by Merck & Co's rival Zostavax vaccine. The drug is one of GSK's biggest new product hopes. It plans to file for U.S., European and Japanese approval this year, and the vaccine could reach the market in 2017.
The latest four-year data on Shingrix, which appears in the New England Journal of Medicine, shows it may also provide an additional significant advantage by maintaining its effectiveness over time.
"It's a real step forward for vaccinology for elderly patients," the study's lead author, Dr. Anthony Cunningham of the Westmead Institute for Medical Research in Australia, said in a telephone interview.
Zostavax efficacy declines with age, dropping to only about 18 percent in adults over 79 versus 70 percent for people in their 50s. A Kaiser Permanente study found it was 69 percent effective in patients age 60 and older, yet only 4.2 percent remained protected seven years later.
Researchers found no such drop with GSK's vaccine in the study of 13,900 volunteers over age 69.
"Although the follow-up period was limited to four years, there was little decline in effectiveness in the years following vaccination," said Dr. Susan Rehm, vice chairwoman of the department of infectious disease at the Cleveland Clinic, who was not involved in the study.
GSK had previously reported 90 percent protection with Shingrix in recipients over age 69.
It worked as well among people in their 70s as it did in people in their 80s and 90s, and that effectiveness "was maintained for the duration of the trial," said Dr. Kathleen Neuzil of the University of Maryland School of Medicine and Dr. Marie Griffin of Vanderbilt University Medical Center, in a Journal editorial.
It also protected against residual pain caused by shingles in 89 percent of cases.
The risk of shingles, which is caused by reactivation of the chicken pox virus, increases with age. There are about 1 million cases of shingles in the United States each year, according to the Centers for Disease Control and Prevention.
Analysts are forecasting global Shingrix sales reaching $1.2 billion in 2021, according to Thomson Reuters Cortellis. The vaccine contains a component from U.S. biotech Agenus Inc, which is entitled to royalties on future sales, but no live virus.
The GSK vaccine was administered in two doses given two months apart, while Merck's is given in one injection.
Nearly 80 percent of those who received Shingrix had a reaction to the shot, such as arm soreness, including 12 percent whose reaction was serious enough to prevent normal activity. That compared with rates of 30 percent and 2 percent for those who received a placebo.