Group seeks to re-vote on birth control clot risk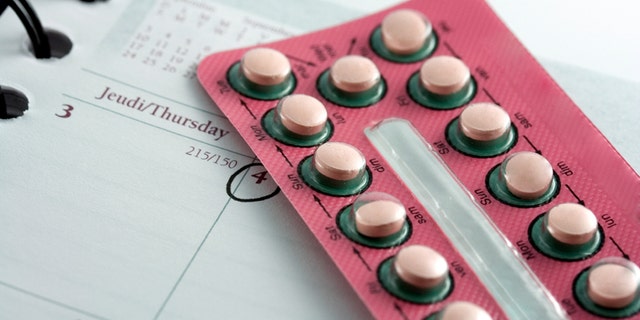 NEWYou can now listen to Fox News articles!
A watchdog group on Thursday urged the Food and Drug Administration to hold a new vote about blood clot risks from popular birth control pills, after advisers to the agency were shown to have ties to the pillmakers.
The FDA asked outside experts in December to discuss the safety of birth control that contains the compound drospirenone, including Bayer's Yaz and Yasmin.
The panel decided by a four-vote margin that the benefit of pregnancy prevention from these pills outweighed their risk of dangerous blood clots.
But according to court and public documents, three of the FDA's 26 advisers had research or financial ties to Bayer. A fourth adviser had a connection to a manufacturer of generic copies of Yaz, Barr Laboratories, now part of Teva Pharmaceuticals.
All four of these advisers voted that the drugs' benefits outweighed risks, meaning the pills could stay on the market, according to the Project on Government Oversight (POGO).
The FDA is not required to follow the recommendations of its advisers, but often does, leading to scrutiny of who is providing advice.
"The American public must be able to trust that the FDA and its advisory committees are making decisions based on science, not industry influence," POGO Executive Director Danielle Brian said.
The group sent a letter to FDA Commissioner Margaret Hamburg this week, asking her to discard the old vote and convene a new advisory committee on the pills' safety.
An FDA study estimated that 10 in 10,000 women taking the drospirenone-containing drugs would get a blood clot per year, compared with about six in 10,000 women taking older contraceptives.
A clot in blood vessels can prove fatal if it breaks loose and travels to the lungs, heart or brain.
Some consumer groups have urged the FDA to take the pills off the market, since women have other options available for birth control. Former FDA head David Kessler has also said Bayer withheld reports of blood clots from the agency and did not adequately warn patients about safety problems.
During the meeting in December, FDA advisers said the scientific evidence was inconclusive for a higher rate of blood clots, although they recommended stronger safety labels on the pills.
POGO also asked the FDA to share the financial disclosure forms each adviser had to fill out. These forms are not currently public.
It is unclear whether the FDA knew of the advisers' conflicts.
"Since there were no waivers issued for the December 8 meeting, there were no conflicts found," said FDA spokeswoman Morgan Liscinsky.
The agency can issue waivers for panelists who have financial links, but past ties are usually not considered conflicts under the rules.
Bayer said it had no input about who the FDA selected to serve on its advisory committee.
In comments to POGO, three of the advisers who had conflicts said their ties from the past did not influence their votes. A fourth had no comment.
Recently, lawmakers have proposed loosening conflict of interest rules for FDA advisers to make it easier to find qualified experts.