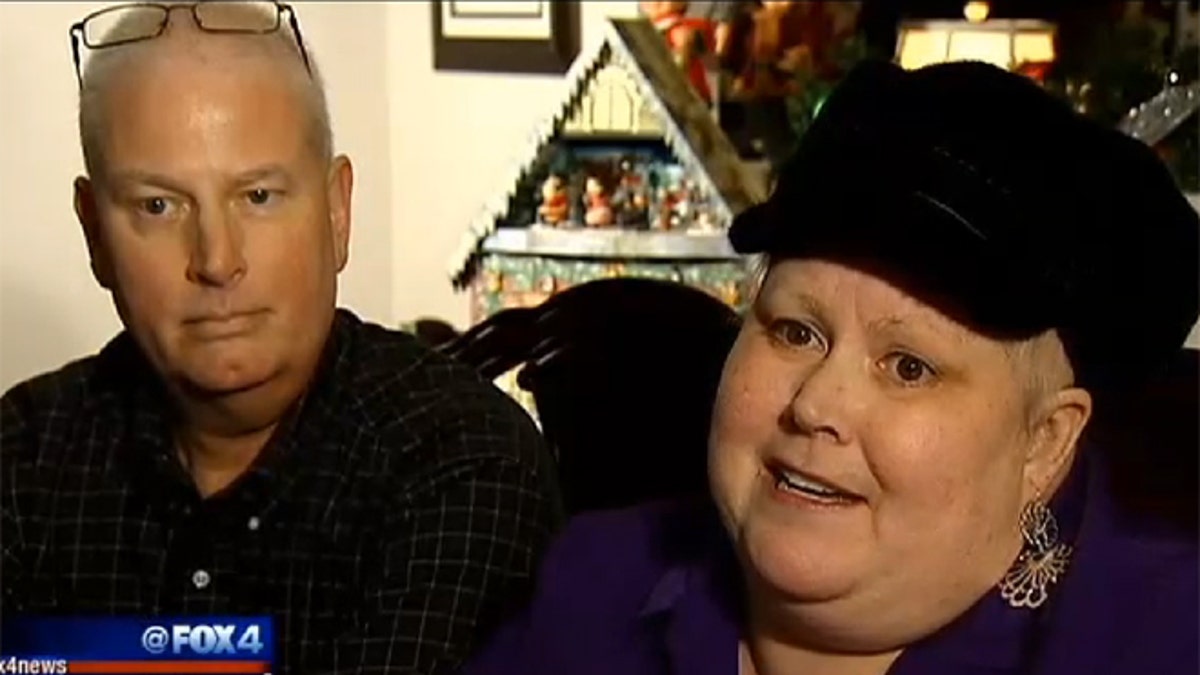 A group of Texas moms is rallying around a couple battling cancer together while they raise their three children.
The Moms of Murphy, a group of 1,400 women, chose Dwight and Jennifer Mullen for their "Bless a Family" holiday tradition, MyFoxDFW.com reported.
"Everybody needs help at some point and everybody has been touched by cancer. And you just never know when it's going to hit. We all know somebody that's been affected. You just want to help," Sarah Toth, a member of Moms of Murphy told MyFoxDFW.com.
The family first received the devastating news when Jennifer was diagnosed with stage four breast cancer last year. Just a few weeks later, Dwight was diagnosed with stage three colon cancer.
The couple, who have three children ages 8, 9 and 12, beat their respective cancers. But they both had reoccurrences – this time, spreading to other parts of their bodies.
"Just know that it's not the end of the world and you've got to live your life," Jennifer told the news station.
The Moms of Murphy donated more than $10,000 to help pay their mortgage and an additional $2,000 in gift cards for Christmas shopping and basic living needs.
"It finally dawned on me really after Christmas that it's okay to need help and to accept help, because we can't all be Superman and Superwoman and, you know, hold the world up on your shoulders every day of our lives," Dwight told the news station.
The couple, who refer to themselves as a miracle couple, say it was also their faith that has helped them in their journey.
Moms of Murphy also gave the family's home a Christmas makeover, and organized their garage.