Ground beef recalled in Kansas, may be contaminated with E.coli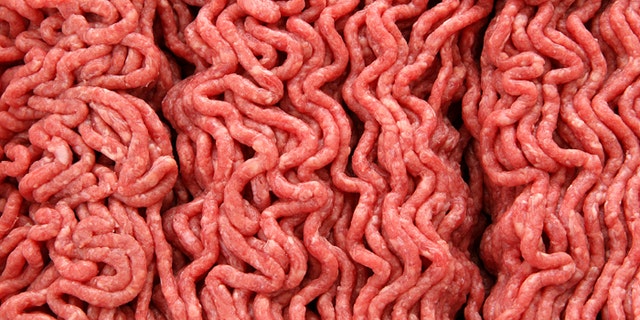 NEWYou can now listen to Fox News articles!
A Kansas meat processing plant has voluntarily recalled about 23,000 lbs of raw ground beef that may be contaminated with E.coli bacteria, according to a company press release.

"We are working closely with authorities to investigate this matter and are contacting our customers who have purchased this product," National Beef Packing Company said in a statement.
USDA Food Safety and Inspection Service and the company have received no reports of illnesses linked with eating the product.

The U.S. Department of Agriculture announced on Tuesday that the Liberal, Kansas beef packing facility implemented a region recall of the product following a positive test for E. coli O157:H7 through routine monitoring.
The ground beef has a use by/sell by date of June 14, 2013.

It was produced on May 25, 2013 and shipped to Texas, Tennessee, Kansas, Mississippi, Illinois, Georgia, Kentucky, Louisiana,Oklahoma, Missouri, Arkansas and Arizona.

Product was shipped in clear 10-lb packages to a limited number of wholesale and food service distributors and military commissaries in 70-lb boxes.