Global polio eradication hopes hang in the balance after Nigeria setback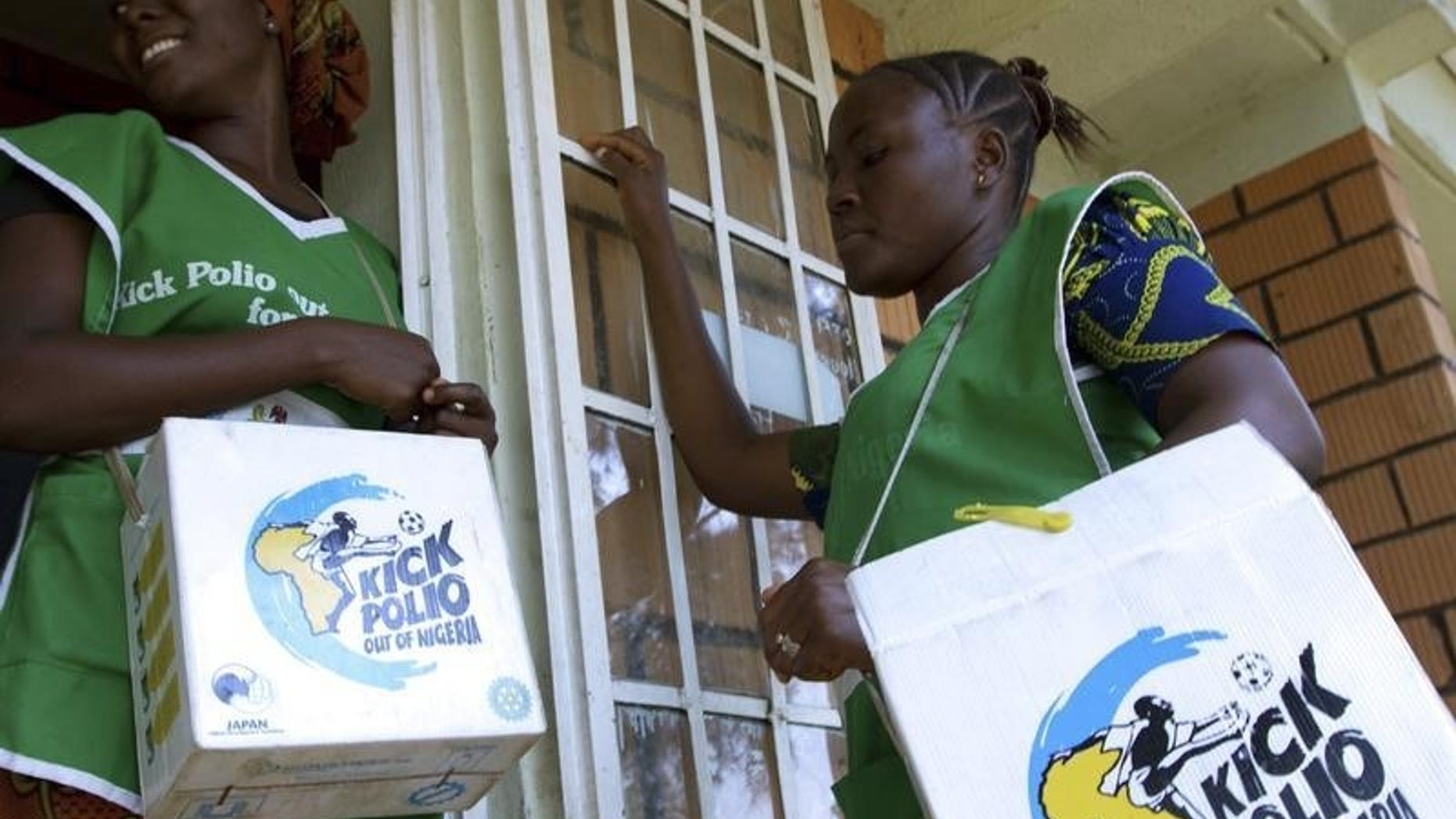 LONDON/GENEVA – After two years in which the disease appeared beaten in Africa, polio eradication hopes hang in the balance with two cases of paralysis in Nigeria suggesting the virus has fought back, UN experts said on Friday.
Many more cases of polio paralysis could come to light as investigators go into areas of northeastern Nigeria where the country's first cases in the two years were confirmed on Thursday.
"There could very well be more cases," Michel Zaffran, head of polio at the World Health Organization, told reporters in a series of briefings.
He said health authorities would be carrying out detailed surveillance in the state of Borno and surrounding areas to see whether and how many other children might have been affected.
"If this virus has been circulating for several years, there's a risk many more children have been paralysed. We need carry out intensive and active surveillance to identify them."
The polio virus, which invades the nervous system and can cause irreversible paralysis within hours, spreads rapidly among children, especially in unsanitary conditions in war-torn regions, refugee camps and areas where healthcare is limited.
Experts estimate that for every case of polio that paralyses its victim, 200 silent infections go undetected.
The WHO said it is planning a large, rapid response to the disease's re-emergence in Nigeria, beginning next week with emergency vaccination campaigns in four local government areas near the two confirmed cases.
The Islamic extremist group Boko Haram is active in Borno and instability in the northeastern state has hampered efforts to get vaccines to children at risk. But Zaffran said health authorities would work with local religious and community leaders to try to ensure better access
Beyond that, emergency national immunization rounds will also be carried out in Nigeria and neighboring countries of Chad, Cameroon, Niger and the Central African Republic.
"There is a very active response being planned to ensure that we interrupt this outbreak and do not allow it to spread to neighboring countries," Zaffran said.
ERADICATION TARGETS AT RISK
The Nigerian cases are a serious setback to efforts to eradicate polio across the world.
In Pakistan and Afghanistan, the last two countries where polio currently remains endemic, a total of 19 polio cases have been reported so far this year, the lowest-ever annual tally. Until these latest infections, Nigeria's previous polio case was in July 2014.
Polio experts had earlier this year said that stopping all transmission of the contagious viral disease was possible within 2016, and full, official, global eradication could then be declared by the end of this decade.
"I believe we're still on target to do that," Zaffran said. "But of course the risk has increased that the targets might slip if we are not able to interrupt transmission in Nigeria."
The Global Polio Eradication Initiative (GPEI) said in a statement it was "deeply concerned" by the Nigeria cases
"Despite significant progress against the virus in Nigeria and the entire continent of Africa, these cases further demonstrate that governments, partners and the GPEI must work together and redouble efforts to stop polio for good," it said.