Girl suffers chemical burns while making 'slime' for YouTube vid: 'It was just awful,' mom says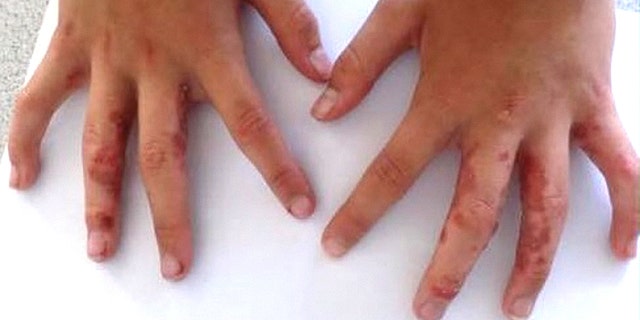 The mother of an English schoolgirl says her daughter suffered chemical burns on her hands while making "slime" for a YouTube tutorial.
Ten-year-old Layla Fisher's innocent fun took a turn for the worse last week as her homemade slime containing the powerful chemical borax led to the sudden injury, the Mirror reported.
In footage shared to YouTube, Fisher mixes together PVA glue, Air Wick air freshener, shaving cream and glitter resulting in a gloopy white slime, which Mirror reports also contains contact lens solution, which contains borax. According to the outlet, she found the "recipe" for the mixture on the internet.
"Yay, it's forming," the youngster from Leicestershire declares as she mixes the goop. "Now your slime is done."
Fisher told the outlet that after playing with her creation for a "couple of hours," her fingers were itchy that night and worsened the following day. Evidently, the fun did not come without consequence, according to her mom, Gemma Williams.
VERMONT WOMAN REVEALS HORRIFIC WILD PARSNIP BURNS IN WARNING ABOUT DANGEROUS PLANT
"The next morning she work up complaining about her fingers. They were really sore-looking and it gradually got worse as the weekend went on," the mother of two said.
"It's what's in the contact lens solution that seems to be the problem, as it contains borax. Her fingers were really sore and she couldn't wash her hands properly, it was just awful."
A doctor soon deemed Fisher's blisters to be chemical burns caused by the slime, which a specialist determined to be the skin infection impetigo. Her hands fortunately cleared up after taking antibiotics.
"Obviously, as a parent I felt guilty and wondered whether I should have been monitoring it a bit more at home. One thing's for certain, she won't be touching that stuff again," Williams mused of the accident. Fisher, too, says she's learned her lesson and plans to avoid the "playground craze" of slime in the future.
FOLLOW US ON FACEBOOK FOR MORE FOX LIFESTYLE NEWS
"I started playing with slime as all my friends were and I just wanted to join in. I thought it was really cool," she said. "It felt very satisfying stretching and poking it, but I didn't like the damage it did to my fingers."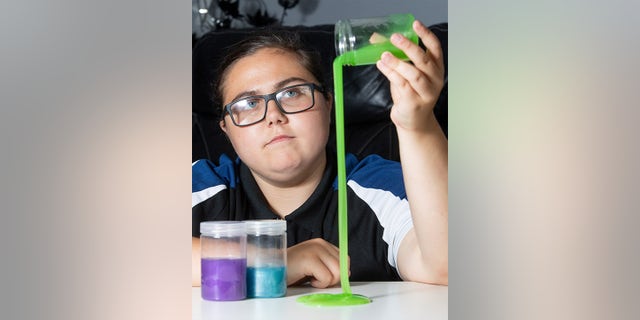 "I also felt embarrassed because they just looked horrible. I don't want it to happen to anyone again, it's toxic stuff."
Fisher isn't the first youth to make headlines in recent days for an accidental slime-induced injury. On July 20, a 16-year-old girl from England spoke out after recently falling ill for over a month after making a homemade slime which contained toxic levels of chemicals, Metro reports.