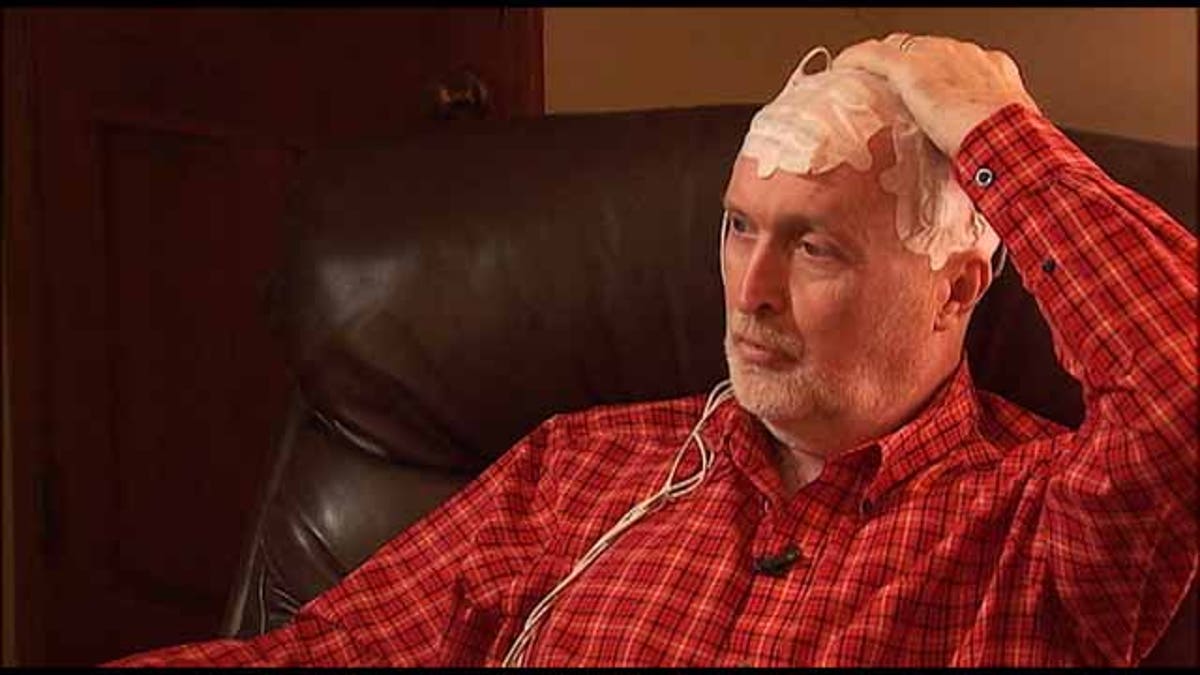 A Georgia man battling progressive glioblastoma is going a step further than the traditional chemotherapy and radiation route in his fight against the deadly disease.
Stan Thain, who was told that despite undergoing treatment and surgery he had just a year and a half to live, is also being treated with FDA-approved Optune system. For 18 hours a day, the portable device sends electrical waves across the upper part of Thain's brain where the tumors are located. The goal is for the device to put the cancer cells into "sleep mode," MyFoxAtlanta.com reported.
"What that translates into for a patient is that their glioblastoma cells are more likely to grow and divide slower. And it causes many of the glioblastoma cells to die," Dr. Erin Dunbar, neuro-oncologist at Peidmont's Brain Tumor Center, where Thain is being treated, said told the news station.
It has been 19 months since Thain's initial diagnosis, and the cancer is now in two areas.
"This is an unbelievably tender topic to talk about with our patients because when someone is diagnosed with a glioblastoma, it is a tremendous left turn in their life. They have been told they have a highly aggressive, incurable tumor that will undoubtedly shorten their life, barring a miracle. " Dunbar told MyFoxAtlanta.com, adding that the treatment plan then focuses on patient's goals.
Thain's goal was to keep going, so his team turned to the Optune system.
Thain dismisses the double-takes he gets while wearing his helmet-like device because he believes it's helping him.
"The fact that I think it may be doing good, I'm willing to let it work," 58-year-old Thain told myFoxAtlanta.com.
While Thain is aware his cancer is incurable, he's hopeful for a healthier future thanks to this device.
"With my condition, I'm really willing to try anything. And it sounded real helpful," he told MyFoxAtlanta.com. "The last few days I've felt the best I've felt so far."