Georgia Hooters waitress recovering after donating kidney to customer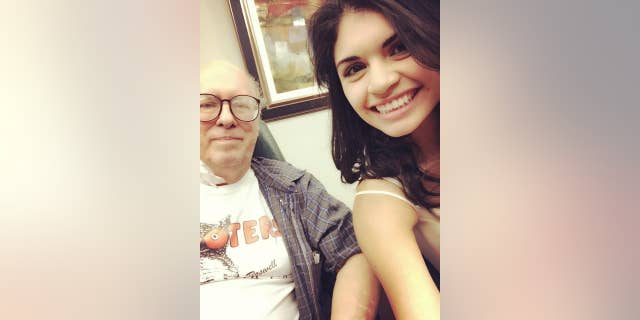 A Georgia waitress is home recovering after donating one of her kidneys to a loyal patron of the Hooters restaurant where she works.
"It was just something inside me that was telling me, 'Mariana, he needs you," Marianna Villarreal, 22, told MyFoxAtlanta.com. Villarreal has been a waitress at the restaurant, in Roswell, Ga., for about a year and a half.
Donald Thomas, 72, began sitting at one of Villarreal's tables around the same time doctors told him he had to receive dialysis three days a week. The waitress then spent time researching before askingThomas if he wanted one of her kidneys.
"I was like, well, I mean I have two kidneys," she told MyfoxAtlanta.com. "Do you want one of mine?"
"He was just a kind person with the biggest heart to want to keep living," Villarreal told MyFoxAtlanta.com. He didn't want to die, and that was just enough for me," she said.
The pair underwent surgery at Piedmont Transplant Institute Friday. Villarreal should be cleared to return to work within two to six weeks, and Thomas has vowed to visit her as soon as he can, MyFoxAtlanta.com reported.
Click for more from MyFoxAtlanta.com.